What is civic engagement?
Civic Engagement is education for students on being and becoming active citizens in their communities. For students to be civically engaged, this involves an understanding of one's own identity through a variety of experiences where they are enabled to communicate with perspectives and people who are different from them. This propels students to grow in a way that builds bridges across perspective, identity, and culture.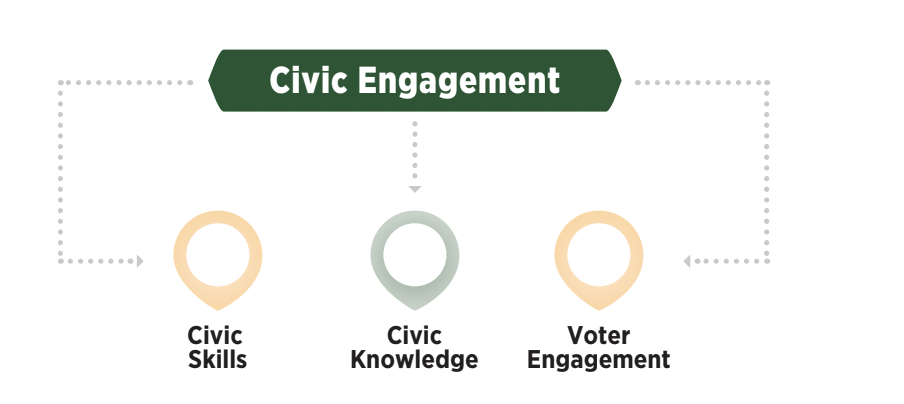 Why is civic engagement important?
Community-based and Civic Engagement in Higher Education have come to see positive outcomes across six key areas for students:
increased personal and social responsibility
development of positive mindsets and dispositions
improved graduation and retention rates
learning gains
improved intellectual and practical skills
increased career-related skills
Learn more about the effects of Community Based Engagement