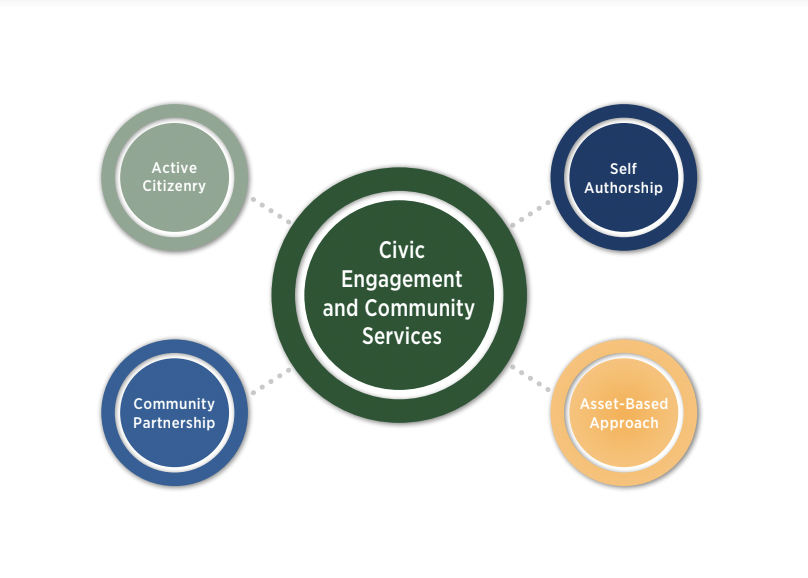 SUNY Oswego is committed to serving our community and engaging students in meaningful experiences leading to active citizenry in the Oswego community and at home. 
Civic Engagement and Community Services works to provide experiences and opportunities of growth for SUNY Oswego students through an asset-based approach.
Volunteering through Civic Engagement and Community Services programs is a great way to learn about yourself, meet like-minded people and get a head start on your career by building your resume, networking with potential employers and learning about what you love to do. Most importantly, you can make a difference in our community.
An asset-based approach focuses on strengths. It views diversity in thought, culture, and traits as positive assets. Teachers and students alike are valued for what they bring to the classroom rather than being characterized by what they may need to work on or lack.
Active citizenship means getting involved in the life of your community and nation.
What does active citizenship look like?
Active citizenship can look like:
Voting in an election

Staying informed on current issues in your community
Advocating for social issues you are passionate about
Serving your community through volunteering or activism