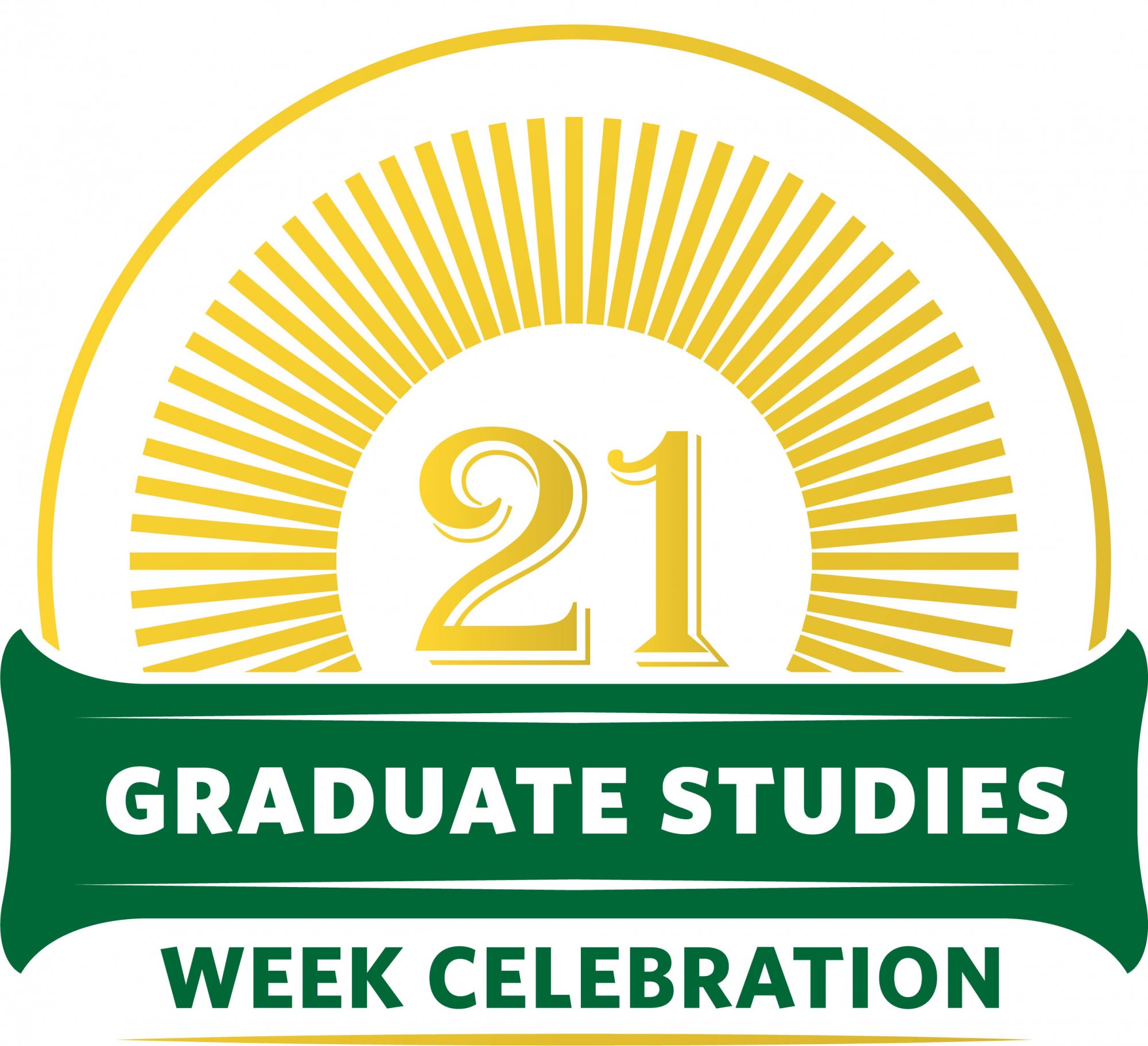 Graduate Studies Week - November 8-12, 2021 
Our graduate students and faculty have made SUNY Oswego a special place to learn and grow for over 70 years — Join us for a week long celebration of Graduate Studies at SUNY Oswego from November 8th to 12th.
Graduate Studies Week will have a mix of events scheduled on the main campus, Syracuse campus and virtually. Events throughout the week will include Alumni panels, Career Spotlights, Ice Cream Socials and the opportunity for everyone to give "Grad-itude" to those that inspired your academic journey.  The week will also include a graduate student reception ("happy hour") that will include recognizing outstand graduate students and mentors.
The Grad-itude Project
Did you know that individuals who express gratitude on a regular basis have higher levels of optimism, physical well-being, and determination? We recognize that these are essential qualities for graduate students.
In celebration of Graduate Studies Week 2021 join the Division of Graduate Studies in expressing gratitude to students, faculty, staff, family and friends. Stop by and see us in the Marano Campus Center from 12 to 2pm during Grad Studies week to pick up a postcard.  Drop a line to a person in your life who has made a difference and send a message of gratitude.  
A Kudoboard is an electronic bulletin board that allows you to share thoughts, support and congratulations.  The theme for the Kudoboard is "Grad Studies @ Oswego has given me the opportunity to . . ." posting a note, photos or brief video to our board sharing your experiences. The Graduate Studies team wants to learn more about your experience. Share with us what opportunities SUNY Oswego has provided you. Click on the + to Add to the board (it will ask for name, email, and password). It's super easy from your computer or phone.
Don't pass up on the PRIZE DRAWING  for the Kudoboard.  We will be giving away $250 in Amazon Gift Cards and Oswego swag during Graduate Studies week. Post your message today to qualify for prizes!
View the Schedule Below
Tuesday, November 9, 2021
Wednesday, November 10, 2021
Thursday, November 11, 2021
Friday, November 12, 2021
Faculty and students are encouraged to nominate our valuable campus community members for awards.
Deadline: November 1, 2021
The awards will be announced at the Graduate Studies Reception.
The Division of Graduate Studies is pleased to accept nominations from faculty and staff for Outstanding Graduate Student Award for 2021-2022. This award recognizes exceptional students for their significant contributions and accomplishments to their field, program, SUNY Oswego and/or to the community. Graduate nominees must be enrolled in a master's program or graduate certificate at the time of nomination. The submission should address what distinguishes this graduate student from others.
Nominate your student for the Outstanding Student Award
The Division of Graduate Studies is pleased to accept nominations from graduate students for Outstanding Mentoring Award for 2021-2022. This award recognizes outstanding support of a graduate student by a faculty/staff member. Nominees should exemplify excellence in dedicated mentorship to our graduate students and may include: sound advice, encouraging the best performance, generosity of time and/or assisting students to completion. Graduate students are encouraged to nominate mentors that have made an extraordinary difference in their lives. From these nominations, a committee will select recipients for this calendar year. All nominees will be notified and the winners of the award will be announced during the Graduate Studies Reception during Graduate Week.
Nominate your Mentor for the Outstanding Mentor Award