Congratulations on your admittance to SUNY Oswego! We hope the following links and information will help you finalize plans to join our community!
What's next?
Admission Deposit and Housing Intention
To reserve a place among our incoming class, you must complete the admissions deposit process. You can submit the deposit either online(preferred) or via mail. The admissions enrollment form which was enclosed within your acceptance packet will provide your User ID and Password needed for the online process. To submit the deposit through the mail, simply return the Admissions Enrollment Form with your deposit in the envelope provided to our Student Accounts Office.
To indicate your intent to enroll at SUNY Oswego, you must submit a deposit by June 1 or the date indicated in your acceptance letter (whichever is later). Unless instructed otherwise, your deposit is $100. You must also indicate your interest to live on campus. Additional information concerning billing can be found through Student Accounts and our housing policy online here.
Campus housing
After indicating your intent to live on campus, you will receive detailed information on housing selection from the Office of Residence Life and Housing. Learn more about SUNY Oswego's Housing Policy
Financial aid
We encourage you to consult with our Office of Financial Aid on opportunities for funding support. Last year, 78% of aid applicants received financial assistance through this office. Students who have filed their FAFSA by March 1 will receive priority for campus-based federal funding. You can submit the FAFSA online; SUNY Oswego's FAFSA code is 002848 and TAP 0935.
Virtual Events
Admitted students, families and guests may join SUNY Oswego for a host of live online events or browse our recorded events archive at your convenience. We wish we could see you in person, however, Oswego has suspended tours, sessions, and visits until further notice in response to COVID-19. Find out more about virtual options and how you can get a feel for campus life from home.
Activate your LakerNet ID
Your SUNY Oswego email account is the official communication method of the college. Most of our communications with you will be through this account such as Housing and Orientation. Please check your SUNY Oswego email on a frequent and consistent basis after you pay your admissions deposit.
Transfer and proficiency credit
An evaluation of your transfer credit will be provided upon receipt of your official transcript(s) and your tuition deposit. If you would like an evaluation before you submit your deposit, please contact the Office of Admissions. Credit for Advanced Placement (AP), IB and other proficiency credit is awarded following receipt of your official AP, IB or CLEP transcript.
Students taking college credits while in high school must submit an official college transcript for transfer of credit. We recommend having your transcripts received by the Admissions Office before Orientation.
Final transcripts
As soon as they are available, please make sure you forward your final transcript to the Office of Admissions, 229 Sheldon Hall, SUNY Oswego, Oswego, NY 13126. Final transcripts must come directly from the school, include a date of graduation and type of degree earned. Students' final grades must closely match the academic performance displayed at the time of admission. Poor grades after admission may lead to revocation of admission and/or scholarship.
Official SAT and/or ACT scores
SUNY Oswego will render admission decisions using self-reported ACT or SAT scores. Students may self-report via the CommonApp or the SUNY Supplement (if you applied using the SUNY Application). Scores sent directly to Oswego on an official high school transcript, or via the College Board or ACT are considered official. Note that official scores will be required of students who enroll, and must match self-reported scores. Discrepancies can lead to revocation of admission and/or scholarship.
Oswego codes:
ACT code: 2942
SAT code: 2543
Health report
After you submit your deposit, you must complete our Health History and Immunization form, which must be completed by you and your health care provider and returned to Health Services before you may register for an orientation session.
First-year program
We've received rave reviews for our First Choice program for first-year students. This option offers incoming first-year students a variety of programs to support successful transition to college.
Orientation
The Office of New Student Orientation offers an online Orientation program to further connect students and their families to campus resources, current and incoming students, and provide pointers on how to prepare for your upcoming year as a SUNY Oswego student. Beginning on July 1st, incoming students will be provided with an online Orientation experience that contains important information on their transition to college. Students will be required to complete these modules before the start of the semester.
Still have questions? Are there interests or issues not covered here? Try the undergraduate admissions link or one of the following:
Academic majors and minors
College catalogs
Internship opportunities
International opportunities through SUNY Oswego
Transfer Services
Military Student Services
If you need further details on any topic, please do not hesitate to email us or call the Office of Admissions at 315.312.2250.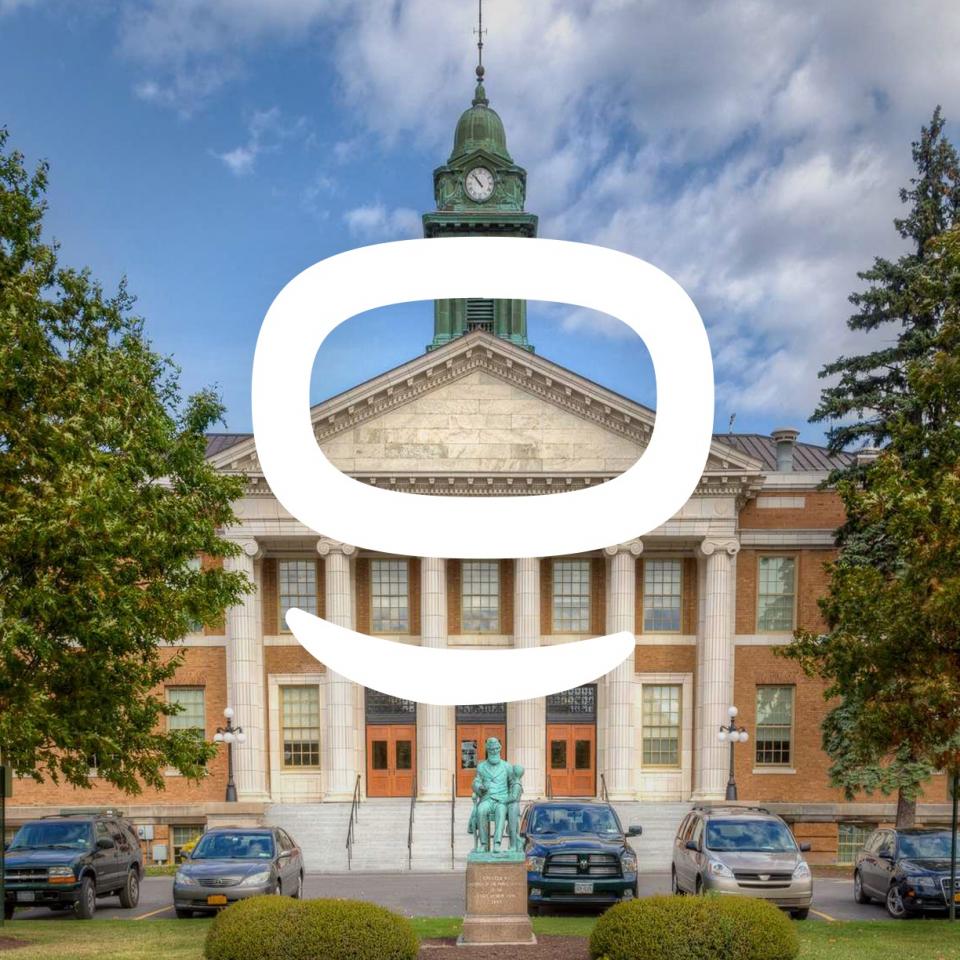 Take a Virtual Tour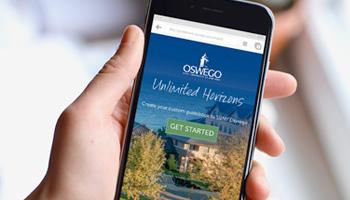 Build a custom Guidebook