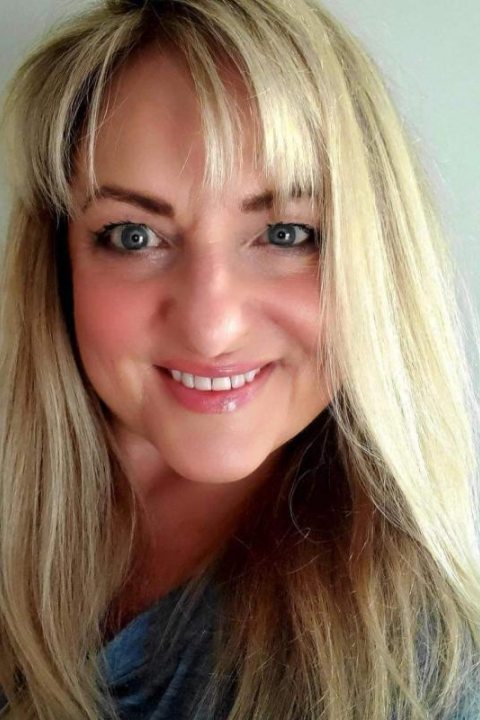 Acting, Directing, Movement
Associate Professor
Contact Information
125A Tyler Hall
315.312.2221
[email protected]

Office hours
Please email for an appointment.
Jonel Langenfeld is an Associate Professor of Theatre and Theatre in Education at SUNY Oswego. She teaches courses in Acting, Directing, Movement and Fitness for the Actor, Storytelling for Social Justice, Developmental Drama, as well as many special topics and travel abroad courses. She is also the Director of the Expressive Arts Therapy minor and advises the Dance Minor and Music Theatre Track. Professor Langenfeld is a faculty and student mentor for new faculty and annual main stage Student Honors production, as well as a Core Mentor for the SUNY Oswego, Community of Color organization.

In the last eighteen years Ms. Langenfeld has directed and choreographed numerous productions at SUNY Oswego including musicals and devised theatre productions, some of which include: Fun Home, Urinetown: The Musical, Side Show, The Stone Age, The Wizard of Oz, The Rocky Horror Show, Grease!, Big: The Musical, The Little Shop of Horrors, The Secret Garden, Cabaret, Into the Woods, No Such Thing as Solo, and Lost in a Viral Paradise. Several productions were collaborations with ARTSwego and the Music, Art, and Theatre departments, as well as with professional guest artists Cooper Boone, Zoe Moresette, Peggy Shaw from the feminist performance group Split Britches in New York City and Squonk Opera, a performance company based in Pittsburgh, PA.
Research
Professor Langenfeld is active across campus having served on various committees and collaborated on numerous projects. This includes her great passion for international study and travel abroad projects with students and international scholars. Recent travels include Russia, India, Austria, Germany and Abu Dhabi. A strong civic mindedness leads to involvement in the local community with organizations such as the H. Lee White Maritime Museum where she has served as Vice President and a member of the of Board of Trustees. She has directed local productions and her Storytelling classes perform annually for children and their families at the Oswego Public Library and at the Oswego Town Rural Cemetery, where crowds of over 200 gather every fall to watch students perform the roles of local residents buried in the cemetery who helped shape the history of the city and SUNY Oswego.
Publications
Langenfeld-Rial, Jonel. "Literacy Through Drama: A Series of Lesson Plans." Creative Drama Magazine1.1-3 (1998).
Conferences
AATE, AATHE, International Conference on Arts and Humanities, Hawaii International Conference on Arts and Humanities, NYSTEA, ITA, KCACTF, among others.
Awards and honors
TEACHING
Residence Hall Association Outstanding Professor Recognition: 2018
Who's Who Among America's Teachers, SUNY Oswego: 2004, '05, '10
Excellence In Teaching Award, Illinois State University: 2001
Faculty Mentor Excellence Award, Illinois State University: 1999
Excellence In Teaching Award, MidPacific School of the Arts:1997
DIRECTING
Best Overall Play: The Elephant Man, Po'okela Award (Hawaii State Theatre Awards): 1996
Best Director Nomination: The Elephant Man, Po'okela Award, Hawaii: 1996
Performances and exhibitions
Ms. Langenfeld also maintains an active professional life as a performer, director and writer, working across the U.S. and internationally with live theatre and Reality T.V. show pilots. Most recently she received a grant with Foundry +42, from the Orange County Arts Society to write and perform a ghost and history storytelling tour featuring the first residents of Port Jervis, NY. Ms. Langenfeld also appeared as the Ring Master Off-Broadway at the Kraine Theatre and the Forestburg Playhouse, in the theatrical concert performance, Sideshow, featuring vocal performer and actor, Cooper Boone.

Before moving to Oswego, Ms. Langenfeld spent four years at Illinois State University as a Professor of Theatre & Theatre Education and fifteen years in Hawaii as a professional actor in musical and non-musical theatre, T.V., and radio, as a director of live theatre and as an event planner. She also worked in education where her teaching took her into both private and public schools, including Mid Pacific School of the Arts, on Oahu, where she taught for two years, and traveling throughout the state as a Drama Education specialist.

Other positions have included Artistic Director for The Kauai Performing Arts Center and for Puppet Masters, a government sponsored performance group aimed at educating families, elementary and secondary children on the prevention of substance abuse.
Annual local performances/Direction:
"Annual Oswego Town Cemetery Ghost and History Storytelling Tour" : Fall Storytelling class researches, writes and performs in a guided walking tour which take the audience through the cemetery where they encounter various "people" who from Oswego, the college or who had an impact on Oswego. Sutdents speak and dress in character next to the gravestones of the people whose stories they share. Jonel works in collaboration with the Oswego Town Historical Society and its historian, George DeMass.
"Annual SUNY Oswego's Children's Weekend: Storytelling Performance at the Oswego Public Library": Spring Storytelling class acts out stories centered around social justice, various educational themes and Life Skills for local children and their families. Created in collaboration with Cinema and Film and the Oswego Public Library.
Education
MFA, Youth & Family Theatre and Education, University of Hawaii, Ma'noa 1995
BA Theatre and Dance, College of St. Benedict 1985
IDEA Fitness and Dance Instructor Certification 1989
She has experience teaching in the areas of Acting, Directing, Movement, Musical Theatre, Voice, Puppetry, Mime, Stilt Walking, Theatre Education, Developmental Drama, and Multi-Cultural/Multi-Ethnic dramatic, literary and performance forms such as Beijing Opera. Additional training includes various cultural and ethnic forms of theatre including Polynesian and Asian theatre (with a specialty in Beijing Opera), various movement and vocal applications such as Feldenkrais, Laban, Tai' Qi Quan, Judo, Hula, large and small scale puppetry manipulation and performance, Balinese Shadow Puppetry, Stilt Walking and Mime. Actor training includes the principles of Stanislavski (among others), and the vocal techniques of Kristin Linklater and Arthur Lessac.
Classes taught
INT 120, Storytelling
THT 130, Principles of Acting
THT 230, Intermediate Acting
THT 330, Character Development
THT 180, Voice and Diction
THT 181, Movement for the Actor
THT 341, Principles of Directing
THT 440, Advanced Directing
THT 495, Senior Seminar
THT 110, Introduction to Theatre
THT 395, Advanced Movement—Beijing Opera/Stilt-walking/Large Scale Puppetry
Special Topics courses in Devised Theatre
The Stone Age
"LVP"--Lost in a Viral Paradise
No Such Thing as Solo
International Quarter Courses with travel to:
Africa, Austria, Berlin, India, Russia, Dubai/Abu Dhabi, UAE