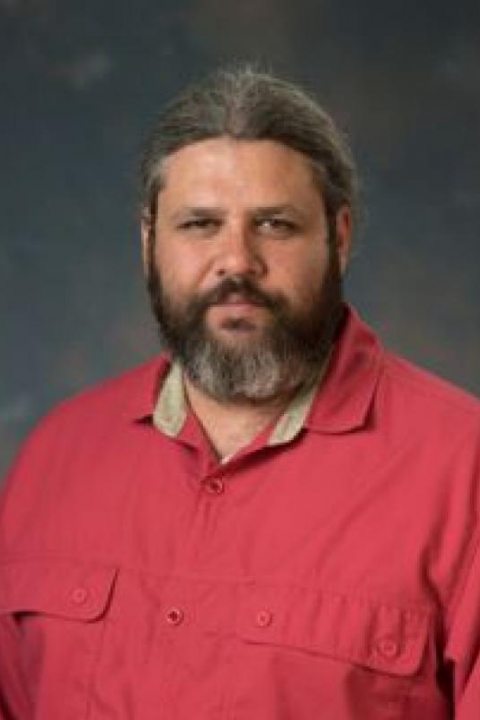 Visiting Assistant Professor, Anthropology and Native American Studies
Director, Native American Studies
Contact Information
219 Mahar Hall
315-312-3290
[email protected]

Here at Oswego I teach courses in Anthropology and Native American Studies. Previous to this appointment I had experience teaching courses in Philosophy, Anthropology, and Religious Studies at a variety of Colleges and Universities throughout New York State – including The College of Saint Rose, Syracuse University, Nazareth College, Utica College, and Keuka College.
It was while attending graduate school that I began to collaborate with onkwehonwe peoples. Throughout my graduate studies I worked simultaneously at the Onondaga Nation School and the relationships I cultivated at ONS lead directly to many years of (ongoing) informal fieldwork. These experiences have provided me with the methodological framework, on-the-ground opportunities, and personal confidence necessary to teach courses that engage students with contentious issues surrounding immigration and exceptionalism, contact and colonization, gender and genocide, race and religious freedom.
My scholarship explores the intersections between Jewish American and Native American identity creation through the prisms of blood and land, philosophy and theology, gender and genocide, religion and ritual. Anthropology and Native American Studies are uncommonly capable of providing a foundation upon which a diverse educational environment may be cultivated. I have dedicated my professional career to collaborating with traditional Native elders, teaching in the university system, and supervising Native youths (k-8). These experiences make me uniquely qualified to contribute to the diverse educational mosaic at SUNY-Oswego.
Education
B.A. in Religious Studies, University of Missouri-Columbia - 2004
M.A. in Religion, Syracuse University – 2006
M.Phil in Religion, Syracuse University – 2009
Ph.D. in Religion, Syracuse University - 2016
Courses Taught
NAS 100: Introduction to Native American Studies
NAS 240: American Indian Philosophies and Religions
NAS 350: Contemporary Native America
ANT 356: History of Haudenosaunee
ANT 375: North American Indians