Within the Department of Anthropology, several specialized facilities are available to support both research and teaching. Three laboratory spaces, a specialized teaching classroom, an Indoor Archaeology Dig Lab, and an Outdoor Experimental Archaeological Research Site provide a unique experience for students in the Anthropology program.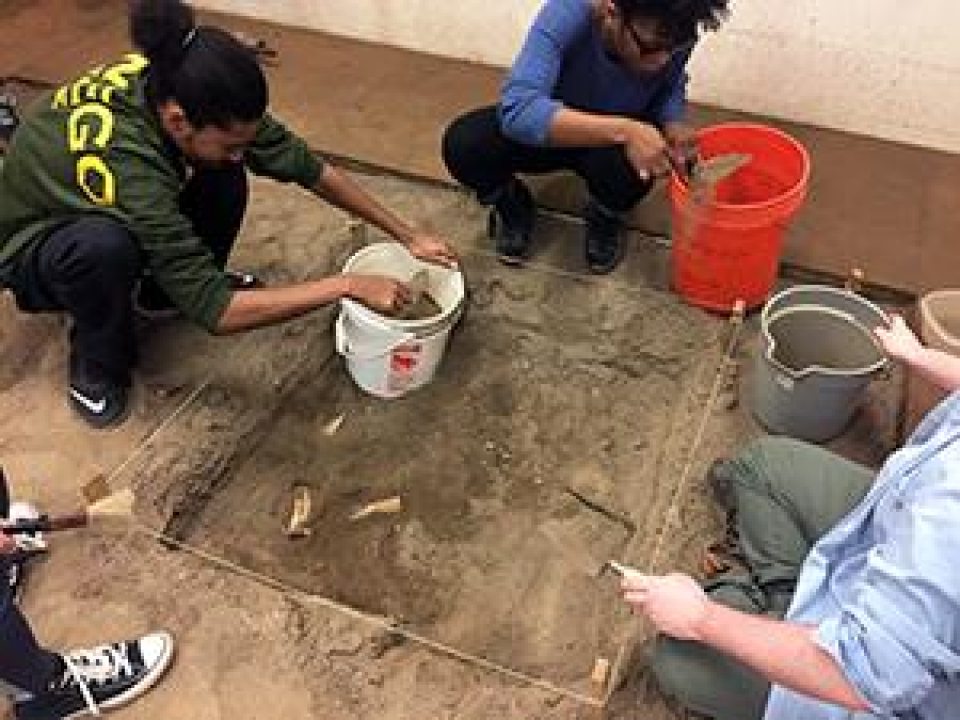 Indoor Archaeology Dig Lab
Located in the basement of Mahar Hall, the Archaeology Dig Lab provides a unique opportunity for students to experience excavating and recording archaeological features and retrieving artifacts for class analysis. The Dig Lab is used by Archaeology and Biological Anthropology faculty to conduct experimental excavations in classes on Introductory Archaeology and Forensic Anthropology.
The facility includes a dig platform with four distinct archaeological units filled with dirt for artificial site and feature creation and dig simulations. Cabinets with standard archaeological dig equipment, a sink, and a flotation machine for soil processing are also located in the lab and used during class digs.
Outdoor Experimental Archaeology Research Site
The Outdoor Experimental Archaeology Research Site sits on the western edge of campus and allows for faculty and student experimental projects outdoors. These projects may include surface taphonomy experiments, burials, experimental digs, and more.
Archaeology Lab
The Archaeology Laboratory supports both faculty and independent student research projects and provides hands on opportunities for student training on artifact analyses and curation. The facility consists of a research laboratory with adjoining collections storage.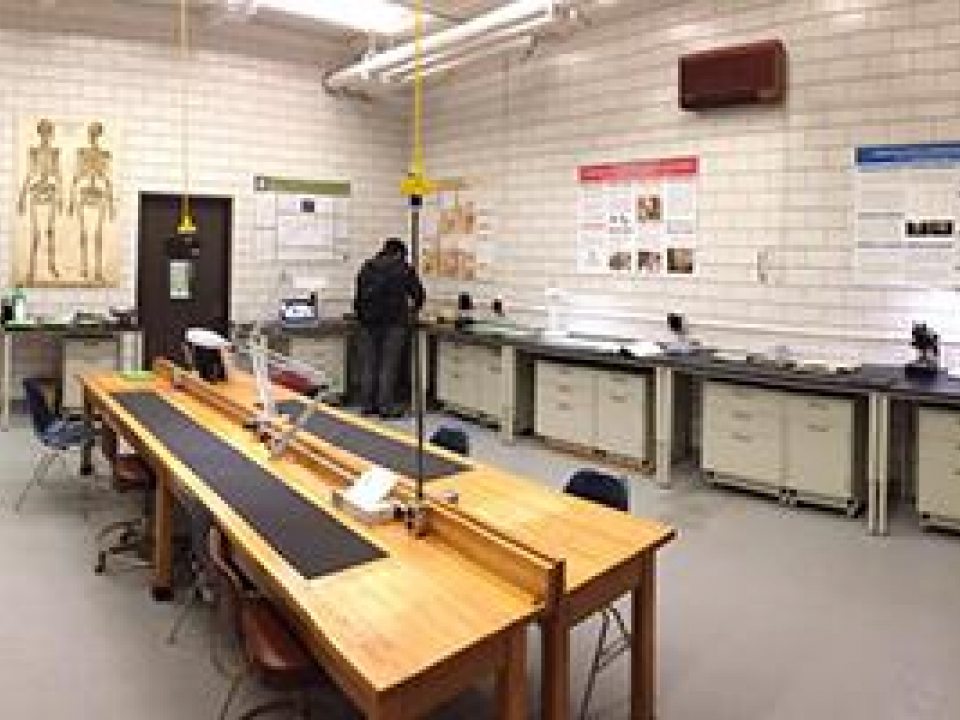 Forensic Anthropology Lab
The Forensic Anthropology Laboratory supports faculty and independent student research projects as well as opportunities for hands-on student activities. The facility consists of a large research laboratory with tables, lamps, and storage areas, an adjoining wet room, and secure office/evidence room. Located in the basement of Mahar Hall, the research laboratory is fully equipped for student research projects in osteology, taphonomy, trauma, forensic processing, as well as osteological and forensic casework.
Equipment includes osteometric instruments, microscopes, computers, a fume hood, and sink, and is complemented by comparative collections of human, faunal, and pathological specimens.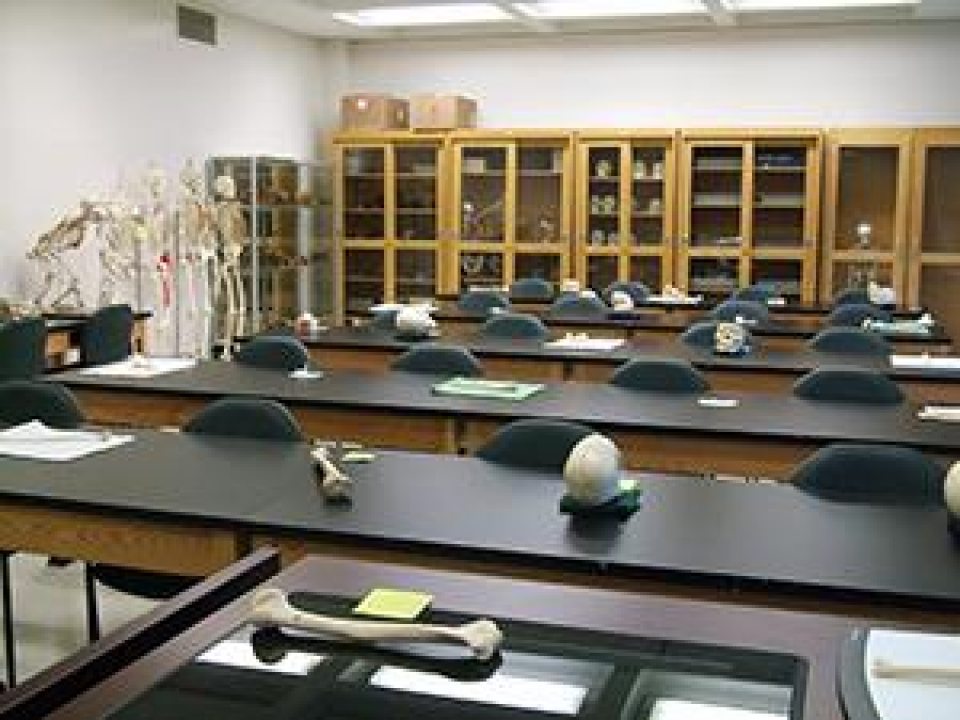 Osteology Teaching Laboratory
The Osteology Teaching Laboratory, located in Mahar 307, provides an intimate teaching facility for 20 or less students for hands-on courses such as Biological Anthropology (ANT280), Forensic Anthropology (ANT354), Advance Forensic Anthropology (ANT454), Osteology (ANT451) and more. This classroom houses an extensive collection of human, hominid, and primate casts and skeletal material as well as faunal and pathological specimens.
This area is equipped with osteometric instruments, two computers with FORDISC, ten iPads, as well as reference manuals available to faculty and students.