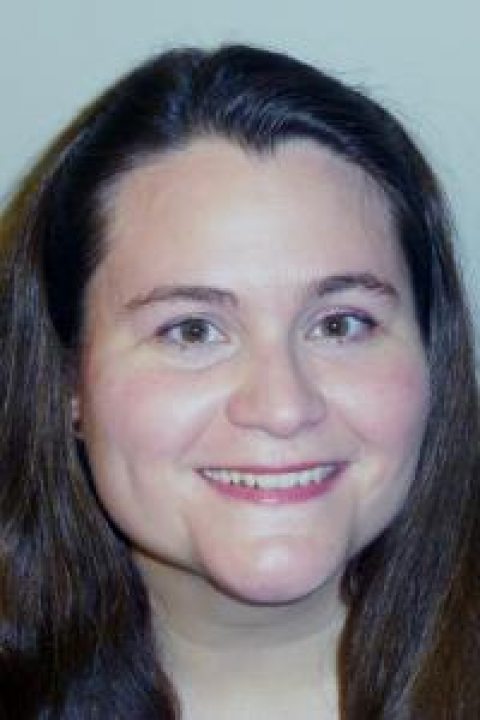 Alanna Ossa joined the Department of Anthropology at SUNY Oswego in Fall 2016. She received her Ph.D. in anthropology from Arizona State University in 2011. Previously she was a Visiting Scholar at the Center for Comparative Archaeology at the University of Pittsburgh (2011-2012) and prior to coming to SUNY Oswego, she was a Senior Project Manager and the Senior Ceramic Analyst and Lab Manager for ACS (Archaeological Consulting Services, Ltd.), a long established CRM firm in Tempe, Arizona. As a scholar, her research has been supported by grants from the National Science Foundation (NSF) and the Center for Latin American Studies (ASU), among others, and has involved students from the U.S. and Mexico in fieldwork and analysis. She has 13 years of experience in public archaeology in both Arizona and Mexico and in collaboration with local indigenous communities. As an educator, she teaches classes on topics including Introductory Archaeology, Archaeology and Physical Anthropology, Mesoamerica, the U.S. Southwest, Old World, Cultural Resource Management in Archaeology, Ceramic Analysis, Quantitative Methods in Archaeology, Computer Applications in Anthropology, including simulations and database design, and Research Methods. Her analytical approach to helping students learn anthropology develops their capacity to undertake both qualitative and quantitative analyses to distinguish sampling error from the underlying pattern within empirical datasets, but is underwritten by humanistic concepts and questions, an approach they can use in any discipline.
Alanna Ossa studies the social politics of exchange, economic development, and prehistoric urban planning in Mesoamerica and Arizona from a broadly comparative perspective. Her primary research area is Mesoamerica, with additional research interest and experience in the Hohokam of the U.S. Southwest. She has extensive field experience in both Mesoamerica and the U.S. Southwest, with a heavy focus on the Gulf Coast of Mexico in south-central Veracruz, and the greater Phoenix Basin in Arizona. She is the director of the Sauce Archaeology Project (SAP I), funded by NSF grant BSC-0742324. She is currently starting up the Sauce Archaeology Project II, funded by SUNY Oswego's Early Start Grant Program, pending NSF funding, intended to conduct broader research into the intersection of regional migration, economic development, and local political disruption that characterized the Late Classic to Middle Postclassic era (900/1000 A.D. – 1250 A.D.) in Mesoamerica. She is also conducting research on the shifting scale of exchange and production for Hohokam communities during the Preclassic to Classic periods in central Arizona from CRM datasets. Her primary methodological expertise is in ceramics materials analysis and quantitative methods. She has publications on her research and teaching interests, ranging from Mesoamerica to Arizona and including topics such as urbanism, exchange, plazas and settlements, and database best-practices.
Research
Mesoamerican archaeology; Postclassic period south-central Veracruz
Hohokam archaeology, Sedentary and Classic period economies
Long-term human/environment interactions and settlement studies
Imperial and colonial political economies
Urbanism
Agency informed approaches to modeling human/environment interactions, exchange, and urbanism using computer simulations and GIS
Network analysis applications
Practical application and pedagogy of relational database technology in the storage, retrieval, and analysis of archaeological data in public, professional, and academic environments
Publications
2016- Exchange Network Topologies and Agent-based Modeling: Economies of the Sedentary period Hohokam. American Antiquity 81(4) 623-644. Watts, Joshua and Alanna Ossa (equal co-authors).
2014- Plazas in Comparative Perspective in South-Central Veracruz from the Classic to the Postclassic period (A.D.300-1350). In Mesoamerican Plazas: Negotiating Social Relations in Public Performance, edited by Kenichiro Tsukamoto and Takeshi Inomata, pp 130-148. The University of Arizona Press, Tucson, Arizona. Alanna Ossa (sole author)
2013- Using Network Expectations to Identify Multiple Exchange Systems: A Case Study from Postclassic Sauce and its Hinterland in Veracruz, Mexico. Journal of Anthropological Archaeology 32:. 415-432. Alanna Ossa. (sole author)
2010- Origins and Development of Mesoamerican Marketing: Evidence from South-Central Veracruz, Mexico. In Archaeological Approaches to Market Exchange in Ancient Societies, edited by Chris Garraty and Barbara L. Stark, pp. 145-178. University Press of Colorado. Stark, Barbara L. and Alanna Ossa (second author)
2007- Ancient Settlement, Urban Gardening, and Environment in the Gulf Lowlands of Mexico. Latin American Antiquity 18 (4):385-406.Stark, Barbara L. and Alanna Ossa (second author)
2006- Los Asentamientos Urbanos Huertos-jardines en la Planicie Costera de Veracruz. Anales de Antropología, Vol. 39, I, UNAM, Mexico. Stark, Barbara L. and Alanna Ossa (second author)
Conferences
Society for American Archaeology
Computer Applications in Archaeology
Arizona Archaeological Council Meetings
American Anthropological Association
Internacional Congreso de Americanistas
Awards and honors
Early Start Competitive Grant Program- Research Foundation SUNY Oswego; National Science Foundation-DIG, BSC-0742324.
Education
Ph.D. Anthropology, Arizona State University, 2011
MA, Anthropology, Arizona State University, 2000
BA, Anthropology with general honors, University of Chicago, 1996