Communication Studies faculty strongly recommend one or more internships during your college career at SUNY Oswego. Internships are academic programs tailored to the individual's specific interests and designed to fit within the student's academic schedule.
Internships may be completed in the Summer, Winter, Fall or Spring semesters. Below are three important reasons for doing an internship.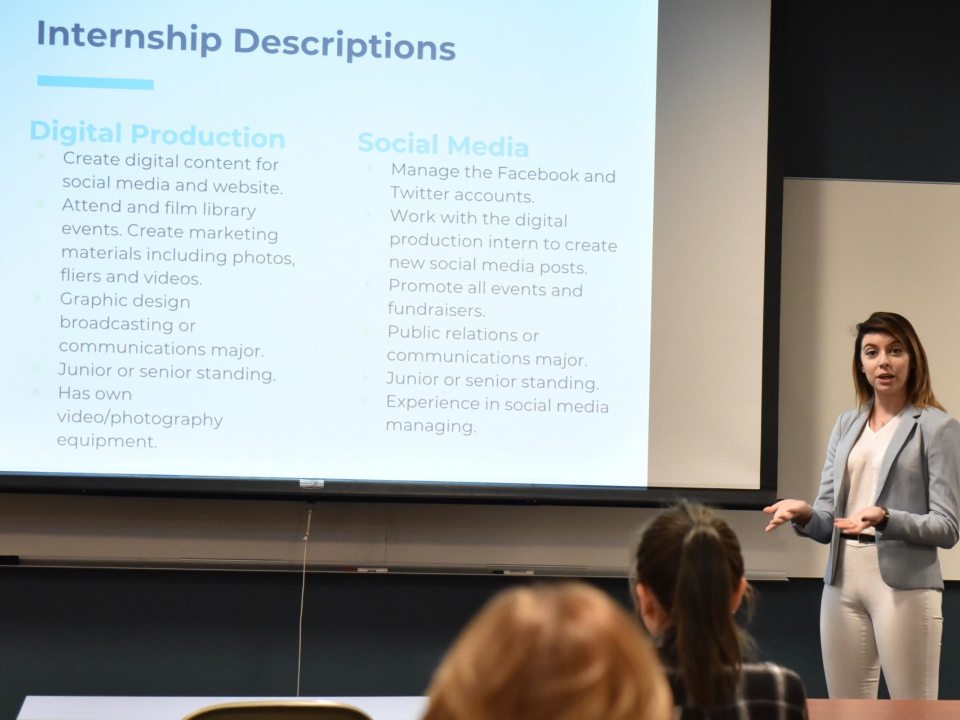 Internships provide you with an opportunity to:

explore career paths to see if a particular field is right for you.
create contacts and networking experiences
earn credit hours that can count towards graduation
Recent internship opportunities
Below are some nationally recognized organizations where internships have been available to our students. Plus dozens of opportunities at regional and local newspapers, radio and television stations, cable networks, advertising agencies, not-for-profit organizations, political campaigns and more.
NBC Television - The Conan O'Brien Show, The Today Show, Carson Daly, NBC News
CBS Television - The Late Night Show with David Letterman, The Young and the Restless
NBC Sports - The Summer Olympics
MTV Networks - Real World
Time-Warner - CNN News Network, News 10 Now, RNEWS Rochester
Madison Square Gardens -MSG TV Network
ESPN Sports
Fox Broadcasting Network - Fox News Network, Fox Investigative Team
BET -Black Entertainment Network
Nicktoons
Disney World
King World Production - The Dr. Phil Show
RCA Records, BMG Records, Arista Records,
Viacom Radio Networks
Westwood One Radio Networks
ABC Television - Regis and Kelly, Good Morning America
Al Roker Productions
Fort Production
Empire Sports Networks