Students enrolled in the SUNY Oswego Art Department can choose from Bachelor of Arts, Bachelor of Fine Arts, Master of Arts, or Master of Art in Teaching degree programs. A variety of minors are also available.
Undergraduate Programs
The BA program offers opportunities for multidisciplinary or interdisciplinary study. Students can major or minor in a second subject, including:
advertising and marketing
arts management
broadcasting
cognitive science
communications
information science
psychology
public relations
technology education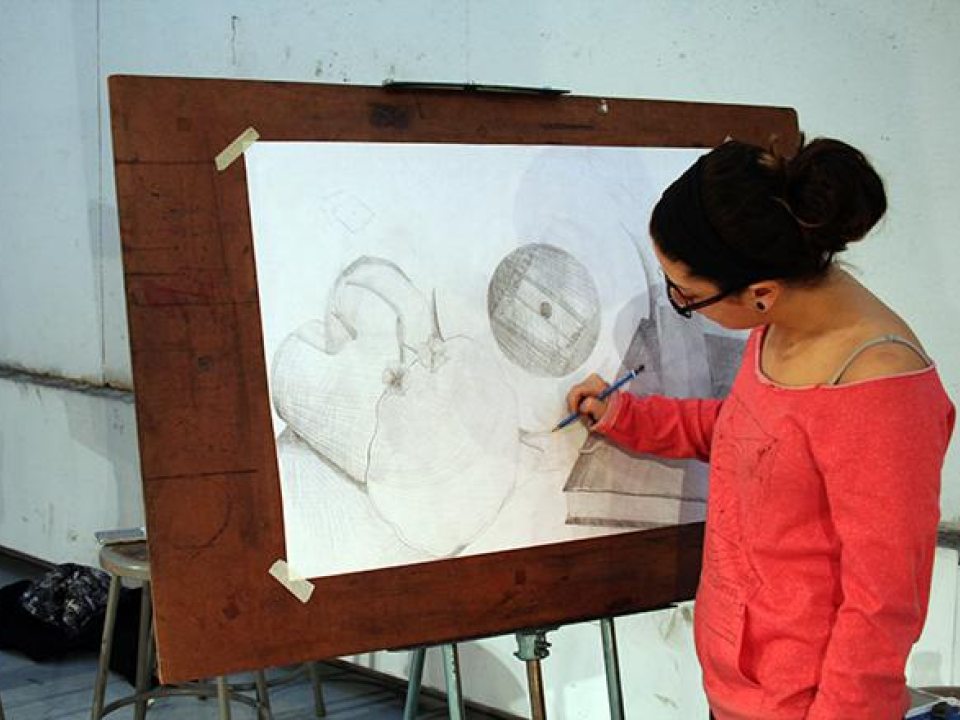 Bachelor of Art (BA)
Students earning a BA degree can follow one of these tracks:
Track I – Studio Art
Track II – Illustration
View courses: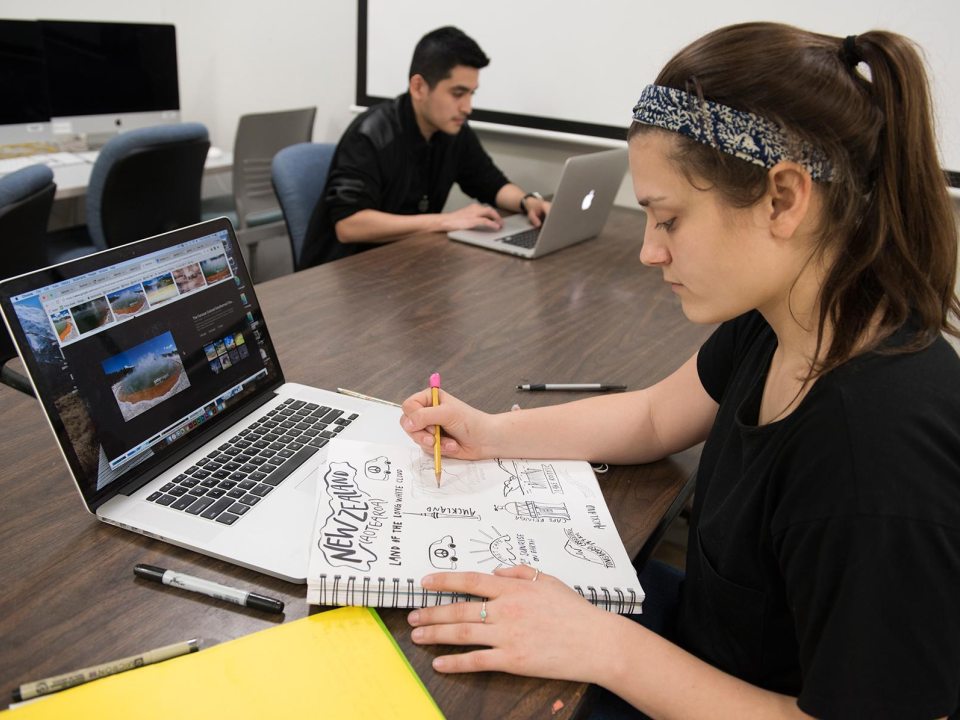 Bachelor of Art (BA) Interaction Design
Interaction Design students explore the intersection of storytelling, technology, communication, and design.
View courses: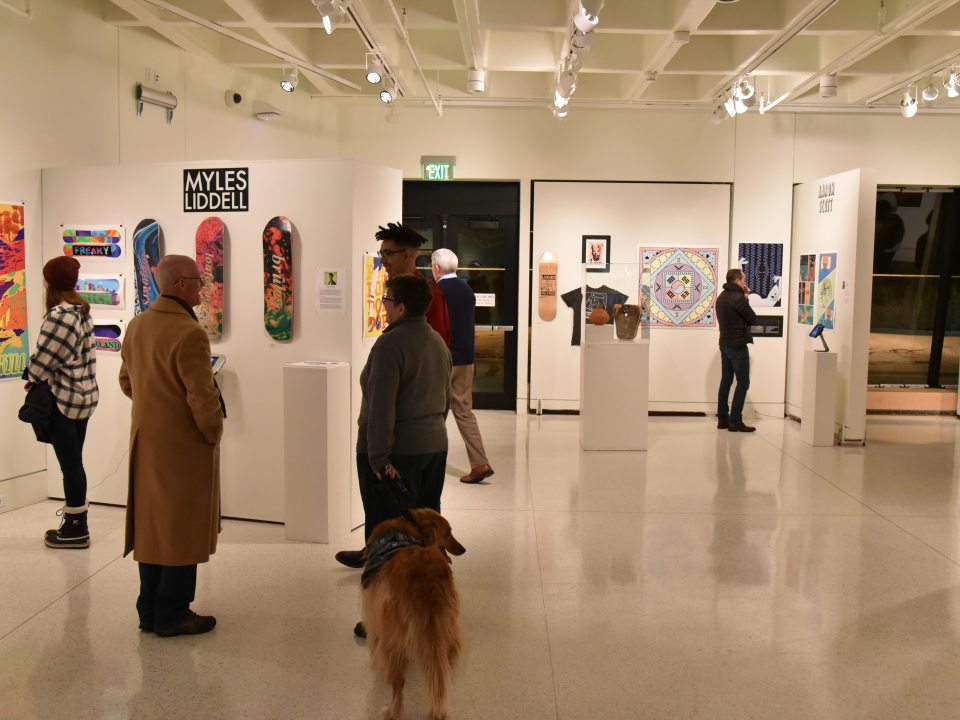 Bachelor of Fine Arts (BFA)
BFA students have four degree options:
Studio Art, Fine Art
Studio Art, Illustration
Graphic Design
Interaction Design
Bachelor of Art (BA)
Graphic Design
Degree Offerings:
BFA Graphic Design
BA Track III - Graphic Design
Graphic Design Minor
Offerings include Drawing, Design, Graphic Design, Web Design, Multimedia Design, Illustration, Photography, and Printmaking. Students who earn this degree look for careers as in-house Graphic Designers as well as work in design studios and advertising agencies. Students who couple a BA in Graphic Design with a second major can work in any number of Graphic Communication and Telecommunication fields. Some BA students opt for graduate studies in MA and MFA programs in Graphic Design, Broadcasting, Digital Media, Advertising and Marketing. Others continue on the graduate level in such twenty-first century disciplines as Information Architecture or Human Computer Interface Design.
View Courses
The BFA is limited to a select group of students chosen through a separate application process. The program is extensive, demanding, and access is limited. Admission requires a diverse portfolio, exemplary academic performance and natural talent.
View courses: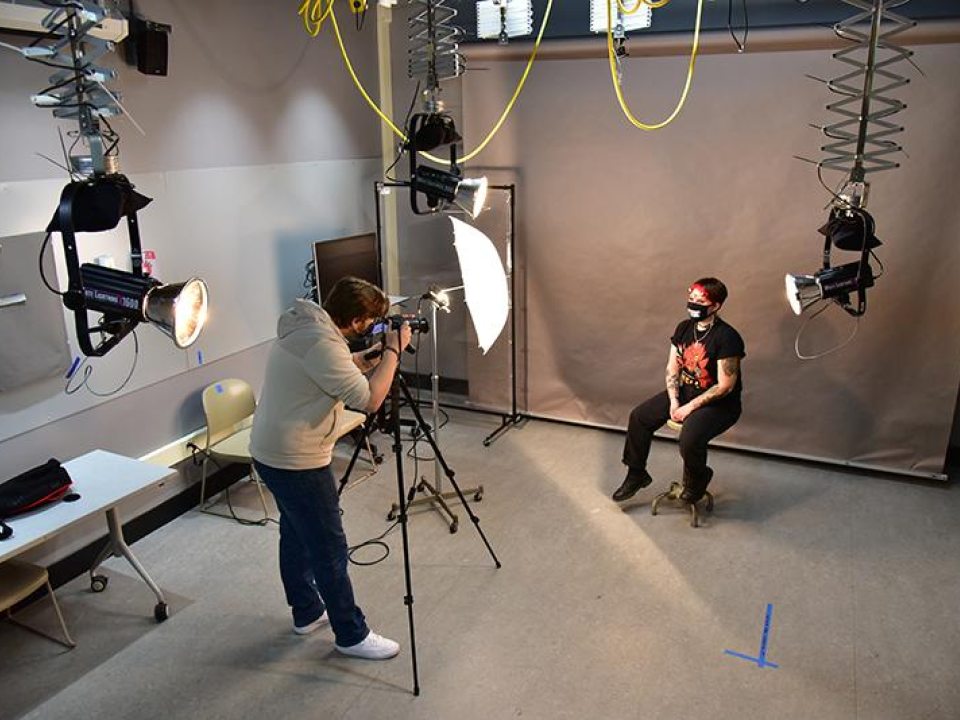 Minors
The art department offers several minors that can be taken by majors and non-majors.
Additional Areas of Study
Interaction Design Micro Credential
This micro credential will add value to graduate students in HCI, Graphic Design, and Communication. Skills that students will study include:
web design
user experience
animation principles
digital storytelling
communication
Interaction Design Microcredential
Studio Art Advanced Certificate
This program asks students to further their artistic focus in a continued development of their creative practice. Students may focus on:
ceramics
drawing
2D or 3D design
digital art
graphic design
illustration
multimedia
painting
photography
printmaking
sculpture
interdisciplinary studies