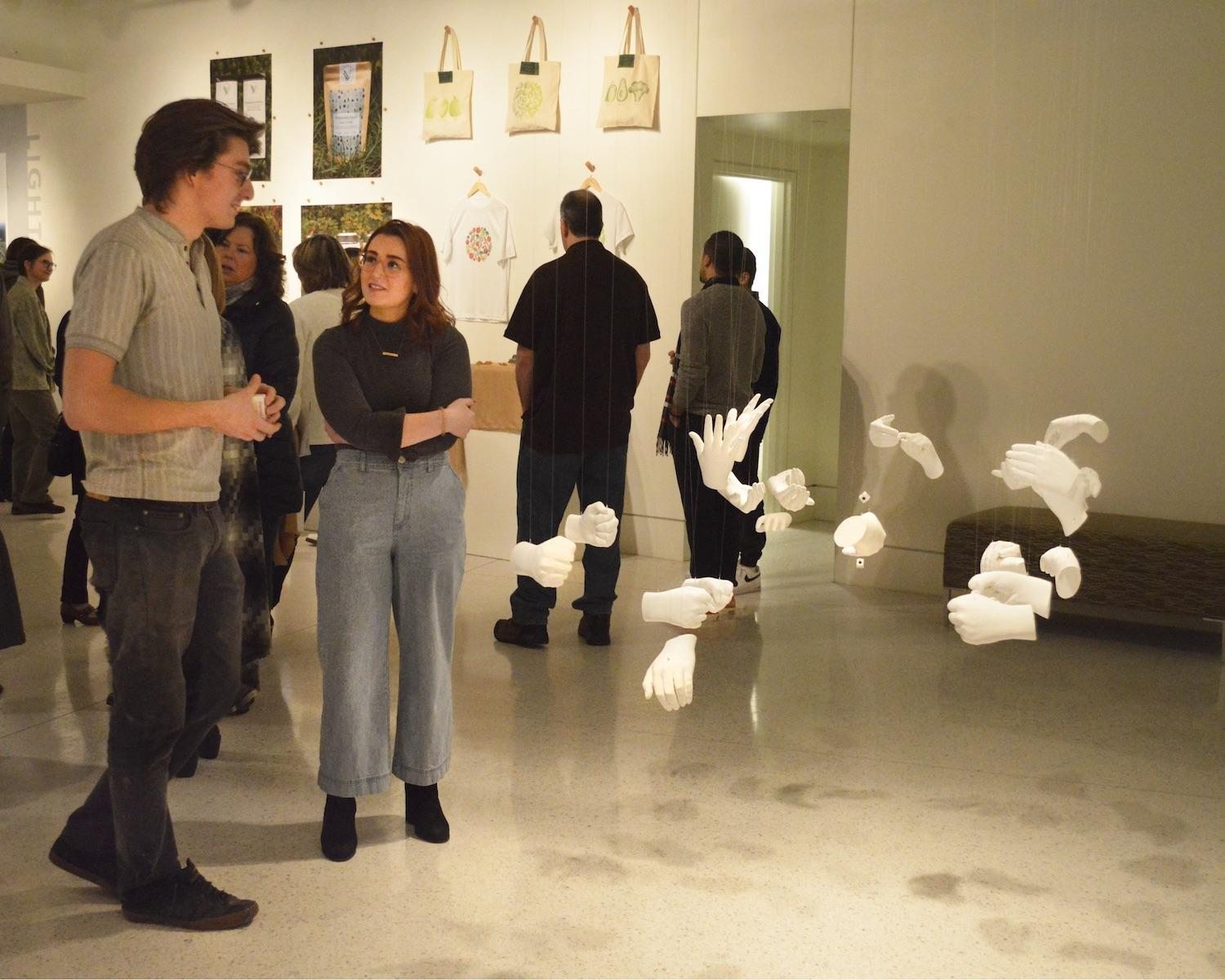 Gallery hours
Due to Covid-19 health concerns, persons other than SUNY Oswego students, faculty or staff must refrain from visiting Tyler Art Gallery at this time. We apologize for any inconvenience this causes.
Academic year
Wednesday–Saturday, 11am – 3pm
Closed Sunday-Tuesday, school holidays and school breaks
Classes and groups may arrange after hours visitation
Gallery visitation limited to 10 persons at any time
Mask-wearing and social distancing required
Contact
For more information, call 315.312.2112
Michael Flanagan, Director 
[email protected]

Amy Bartell, Coordinator of Community Art Exhibitions
[email protected]
 
About Tyler Art Gallery
Tyler Art Gallery exists in two locations:  the main campus of SUNY Oswego and at our downtown Syracuse campus. Exhibits are interdisciplinary in nature so that the gallery's programs are relevant to a wide range of campus and community interests. Emphasis is placed on representing a wide range of artistic voices and points of view. In addition, Tyler Art Gallery serves as a teaching gallery to provide opportunities for students and community members to have direct encounters with professional works of art.
The gallery also houses a permanent collection of European, African and American drawings, prints, paintings, ceramics and sculpture from the 18th century to the present. The Grant Arnold Collection of Fine Prints contains over 500 prints by prominent American printmakers of the first half of the 20th century. 

The gallery exhibition program is made possible through the support of the college; SUNY Oswego Auxiliary Services; Student Association; Artswego: The Arts Programming Board; and outside grants.

 Members of the Student Art Exhibition Committee, which receives funding from the Student Association, are responsible for the annual student exhibition.