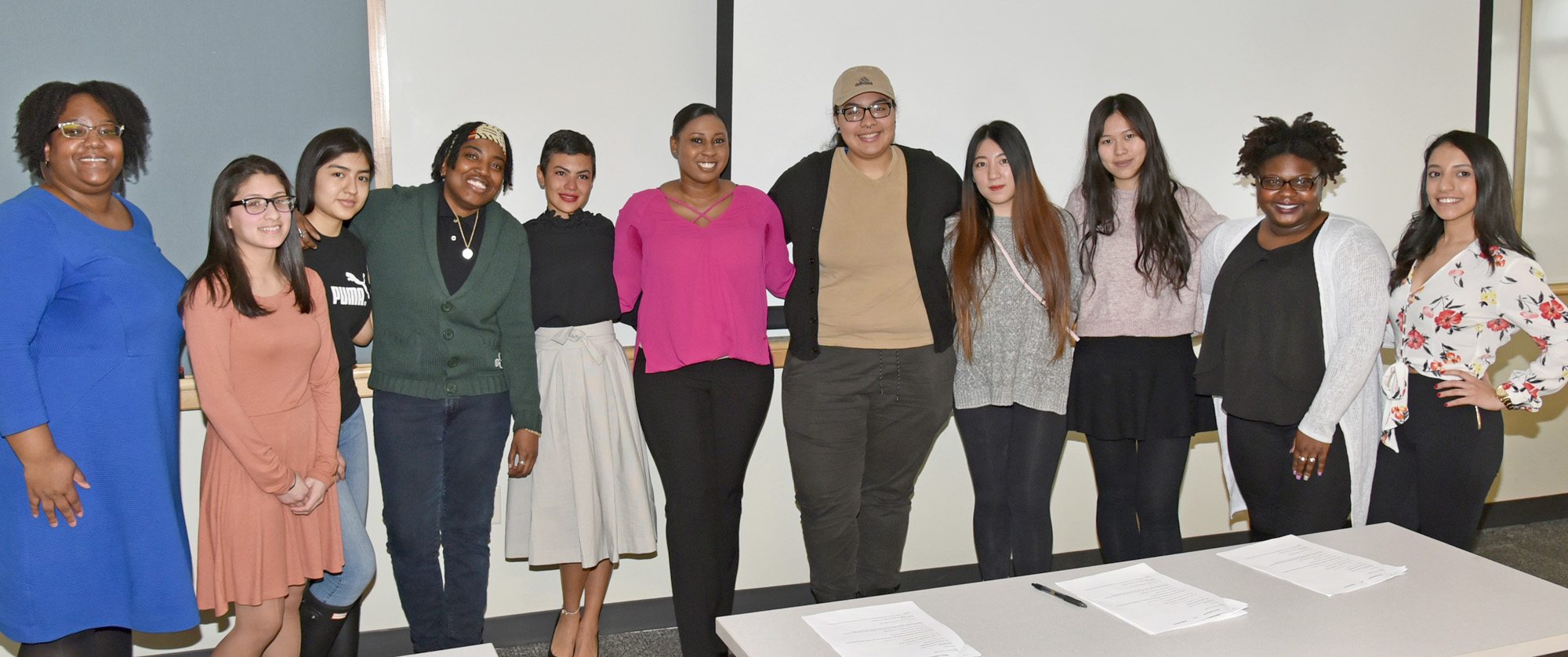 Quest 2020 In-Person Event Goes Virtual via Oswego's Digital Library
---
Dear Campus Community,
Our on-campus activities around Quest 2020 will be canceled (Syracuse and main campus).
In light of the current environment, we are excited to partner with Penfield Library to offer a digital opportunity for both students and faculty to showcase their creative and scholarly work. Quest 2020 will be delivered through Oswego's Digital Library
Create an Account & Get Started
---
Top 5 Benefits of the Delivering Quest 2020 through Oswego's Digital Library:
Oswego's Digital Library memorializes our Quest activities and allows access to historical and archived conference materials.
Presenters can link their professional activities to their digital resumes/LinkedIn accounts with a unique URL address.
This repository of student/faculty work is free and easily accessible by individuals outside our institution (i.e., future employers).
Faculty, staff, students, alumni and parents can "engage" on their own time with conference programming and refer back to interesting presentations.
Participants of Quest 2020 can "attend" multiple sessions and won't miss the captivating conference presentations across ALL the academic units.
---
The Details:
We are asking those who wish to continue to be Quest participants to create an account and upload their work (Between now and mid-April). They may choose to upload PDF files, narrated PowerPoint, media slideshows, Word docs, a pre-recorded presentation, an audio file, a recorded panel presentation or performance, and/or pictures.
Students/faculty may record themselves on smartphones or just choose to share the original paper and /or poster file. We encourage participants to get creative in thinking through the best way to demonstrate their work and then upload it to this digital platform. Additionally, please consider reviewing "creating accessible content" as we strive to create an equitable and inclusive environment.
For projects with multiple authors, only ONE upload is necessary. All authors will be recognized and acknowledged. Getting started is easy and Quest presenters can upload their materials right away.
Once the official 2020 Quest program is uploaded (April 1st) — we will work to link existing presentations to the program. For those projects that have been uploaded by April 15th, we will be providing "Certificates of Participation" for all students involved. This certificate will be signed by the Provost. Certificates will be available for pick up in the Graduate Studies office or will be mailed to students in early May.
We hope you will engage this new delivery for the 2020 academic year — a Quest year — we will not soon forget! Certainly, designing and executing a digital presentation in and of itself is a unique professional development opportunity for students and faculty alike. We wish you the best of luck — If you have any questions, please do not hesitate to reach out to us at quest@oswego.edu. If you have specific questions regarding Oswego's Digital Library, please email: archives@oswego.edu For continued updates, please refer to our Quest website.

All the best,
Dr. Kristen Eichhorn
Quest 2020, Director
---
Join the mobile app by downloading Attendify from the App Store or Google Play.

Create a free account and search for Quest Create a free account and search for Quest 2020. The link will take you directly to what you will need. Once you have joined, you can view the full schedule, as well as search by presenter name, presentation title, or topic area. You can also save your favorites and make notes about sessions you want to attend.
---
Quest is a symposium dedicated to sharing the scholarly and creative pursuits of students, faculty, and staff of the State University of New York at Oswego. It is sponsored by the Division of Graduate Studies, Office of the Provost, the Scholarly and Creative Activities Committee, and the Center for Excellence in Learning and Teaching. Presentations take the form of scholarly papers, panels, debates, plays, readings, recitals, and demonstrations.

recognize students, faculty, and staff engaged in scholarly and creative activities at SUNY Oswego
encourage and share scholarly and creative efforts across disciplines
identify the faculty-led student research taking place on campus