The SUNY Oswego Psychology Department provides students with many opportunities for academic and professional development. Please click on the menu items to learn more about these opportunities.
Honors in Psychology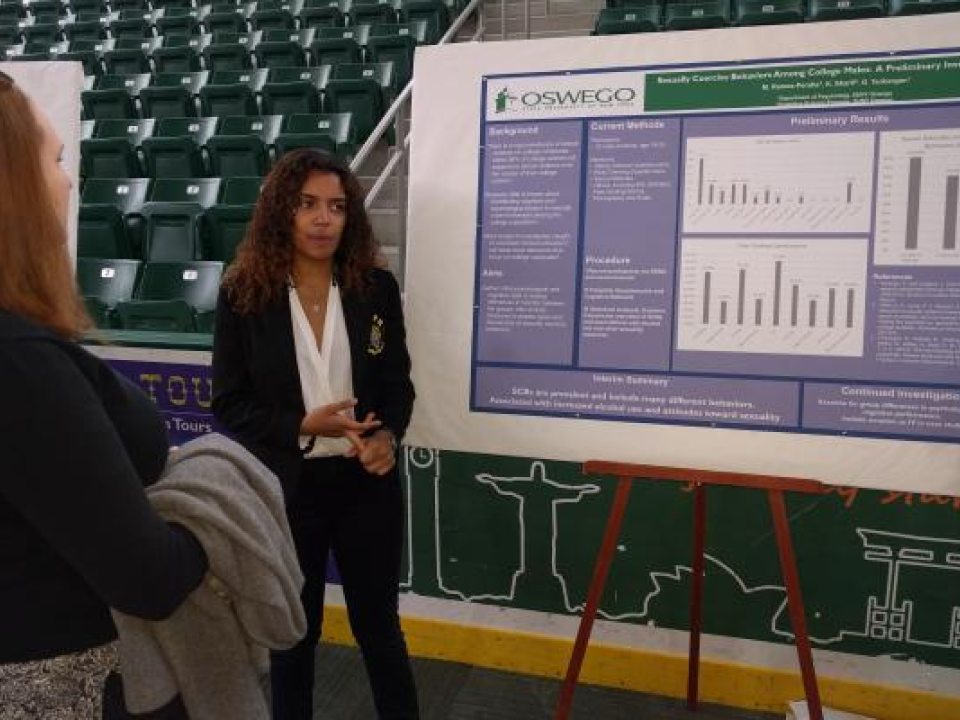 Our psychology honors program provides a unique opportunity for students to design and carry out original research under the close supervision of a faculty member. It is designed for students who have a specific area of interest, who can think creatively, work well on their own and have a topic they would enjoy delving into.
We encourage you to apply when you have met the eligibility requirements and have demonstrated strong academic achievement in your courses.
Internships
Our department prides itself in offering students a hands-on education and training in applied settings. Oswego's strong internship network means you can pursue many field opportunities that build your skills and experience. Applied experiences are paired with an academic component through partnerships with faculty sponsors, where students develop career-related materials and skills-based learning outcomes. Students can learn more about internship opportunities through SUNY Oswego's EXCEL Office.
QUEST & Conferences
During the past several years, students have presented independent research and collaborative research with faculty members at SUNY Oswego's annual Quest day. Students have also presented regionally at the Annual Meeting of the Eastern Psychological Association, and nationally at conferences for the Association for Psychological Science, the American Psychological Association, and several other major psychological associations. Please see our Research & Labs page for more information about how you can get involved in student research.