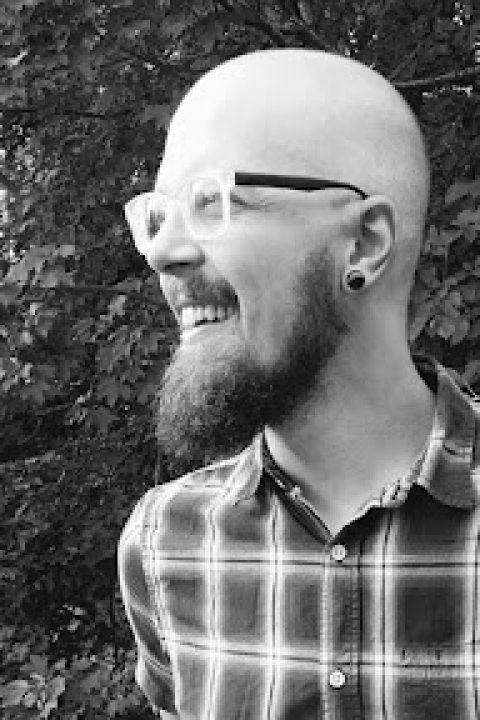 Assistant Professor
Contact Information
439 Mahar Hall
315.312.3277
[email protected]

Office hours
Fall 2022:
Tue 12:30 - 1:30 (439 Mahar Hall)
Wed 9:00 - 11:00 via Zoom
and by appointment
Dr. Plencner joined the faculty at SUNY Oswego in the Fall of 2019. He primarily teaches courses in American politics, with a focus on American political history, identity, and culture. His research agenda is interested in how political ideas are made through things. In particular, he writes on political identity formation in popular American visual culture, with special interest in comics studies, race and racism, political and cultural theory, and American Political Development. His work is published in scholarly and popular outlets, including New Political Science, HA: The Journal of the Hannah Arendt Center for Politics and Humanities at Bard College, Black Perspectives, Artists Against Police Brutality, The Middle Spaces, the University Press of Mississippi, and elsewhere. Before coming to Oswego, he received his PhD in political science at the University of Oregon, and held positions as Visiting Assistant Professor in the Department of Politics at Drexel University as well as the Department of Political Science at Union College, where he also contributed to programs in American Studies and Gender, Sexuality, and Women's Studies.
Education
PhD, Political Science, University of Oregon, 2014

Dissertation: "Four-Color Political Visions: Origins, Affect, and Assemblage in American Superhero Comics"
Fields: American Politics, Visual Politics, Public Policy

MS, Political Science, University of Oregon, 2011
BA, Political Science and English, University of North Dakota, 2007
Seleted Awards/Fellowships
2023: American Political Science Association Travel Grant
2022: Association for Political Theory First Book Proposal Workshop
2020: National Endowment for the Humanities Summer Institute Fellow

CUNY City Tech - "City of Print: New York and the Periodical Press"

2019: New York University Summer Scholar-in-Residence
Research Interests
American political culture; race and racism; identity formation; comics studies; material culture studies; Black political thought; American Political Development; film and media studies.
Teaching Interests
American politics, culture, and identity; politics and popular culture (especially comic books and film); political movements; prison studies; American political thought; American Political Development.
Selected Publications
2019. "White Racial Innocence and the Superheroes We Don't Deserve." HA: The Journal of the Hannah Arendt Center for Politics and Humanities at Bard College Vol. VII, pp. 160-171.
2018. "Supergirl and the Corporate Articulation of Neoliberal Feminism." (With Kathryn L. Miller). New Political Science 40:1, pp. 51-69. https://doi.org/10.1080/07393148.2017.1416568
2018. "Marvel's Fallen Son and Making the Ordinary Sacred." In Comics and Sacred Texts: Reimagining Religion and Graphic Narratives, eds. Assaf Gamzou and Ken Koltun-Fromm. University of Mississippi Press.
Classes Taught
POL 205 - American Government & Politics
POL 300 - Special Topics: Mass Incarceration
POL 300 - Special Topics: James Baldwin's America
POL 300 - Special Topics: Abolition
POL 305 - Power & Institutions
POL 311 - Public Policy Analysis
POL 316 - American Political Thought
POL 326 - American Political Movements
POL 328 - Politics & Literature: Comics
POL 338 - Politics & Film
POL 346 - American Political Development
POL 497 - Seminar: Superheroes and American Political Culture