The world is full of problems. In the Department of Politics at SUNY Oswego, faculty and students work together to make sense of those problems -- and make the change we need.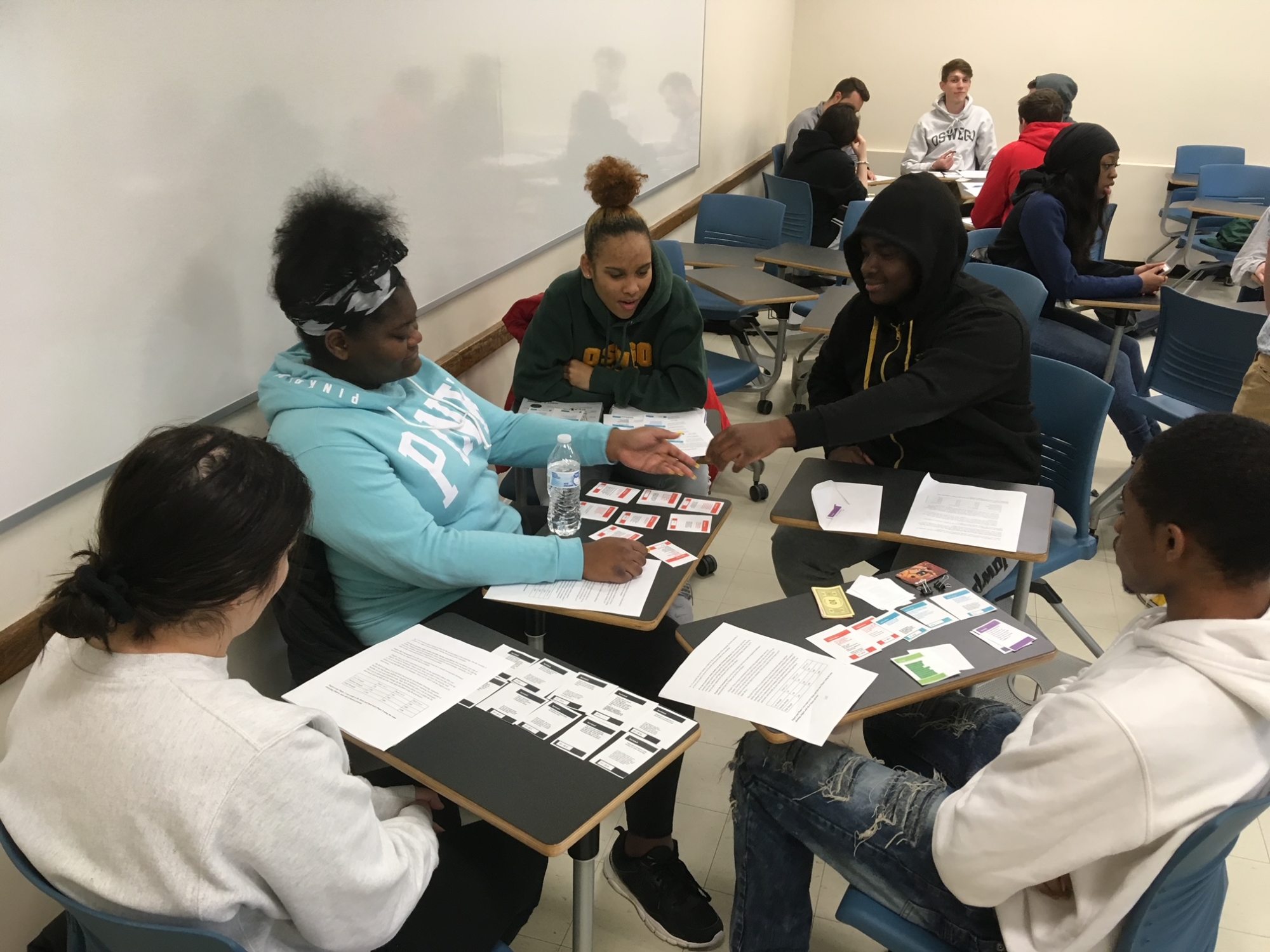 Our faculty specialize in critical, historical, and interdisciplinary approaches to studying political issues that matter. From the local to the global, and from the conceptual to the concrete, our expertise covers a wide range of regions, topics, scholarly traditions, and methodologies. As researchers, we believe in bringing the best ideas to light and advancing our shared understandings of power and governance. As teachers, we believe in firmly grounding those ideas and equipping students with the experience needed to build better lives and build better worlds.
As a department, we are inspired by deep liberal arts traditions, which means we put critical thinking and communication at the core of our teaching. Our students learn the tools needed to read, engage, and think alongside scholars while digging into substantive public debates they care about. Our students also improve their ability to communicate, especially with effective writing. Our classes are designed to help you ask questions creatively, and our focus on writing provides the structure to channel your passion into tangible projects. 
---
American Politics, Global Politics, and Political Theory
We offer students a curriculum that moves across traditional fields of our academic discipline, pursuing diverse and dynamic questions broadly. For example, recent courses have focused on:
International Feminist Theory

Race and Racism in the United States

Climate Change and the Politics of Disaster

Contemporary Political Movements

Law and Popular Culture

Technological Security and US Foreign Policy

Youth Civic Engagement

Superheroes and American Political Culture
We also offer unique experiences for students, like:
---
Recent alumni know that our combination of research, writing, and unique experiences will open doors to further educational and career opportunities.
"WRITING. It is so important in my job that I can communicate to clients, legislators, staff, and stakeholder groups."
-Emily Sischo '17, Vice President, Ostroff Associates
"Studying abroad in Cuba was 100% a life-changing experience. It helped me understand another culture and socio-political structure."
- Nate Partridge '17, Emergency Preparedness Specialist, Washington Metropolitan Area Transit Authority
"Vote Oswego helped me land my job as an organizer on a political campaign and my congressional internship."
- Lauren Fitzgerald '21, Sustainability Coordinator, Mom's Organic Market