Undergraduate Majors
Philosophy
Studying philosophy develops our ability to make sense of our lives, our surroundings and ourselves by immersing us in the most basic and exciting questions that human beings confront: What things are really important? What sort of society should we have? What is the difference between right and wrong? What is the difference between sound judgments and foolish opinions? What is the purpose of human life? What things are most real?
Philosophy-Psychology
By combining study at the crossroads of these two disciplines of fundamental importance, the program opens more doors than a degree in philosophy or psychology alone. Unique in New York state, this demanding interdisciplinary major encompasses both disciplines and how they interrelate, synthesizing two different perspectives of human understanding. The program culminates in a senior seminar in which you'll be encouraged to integrate your perspectives on both areas of study and present your insights.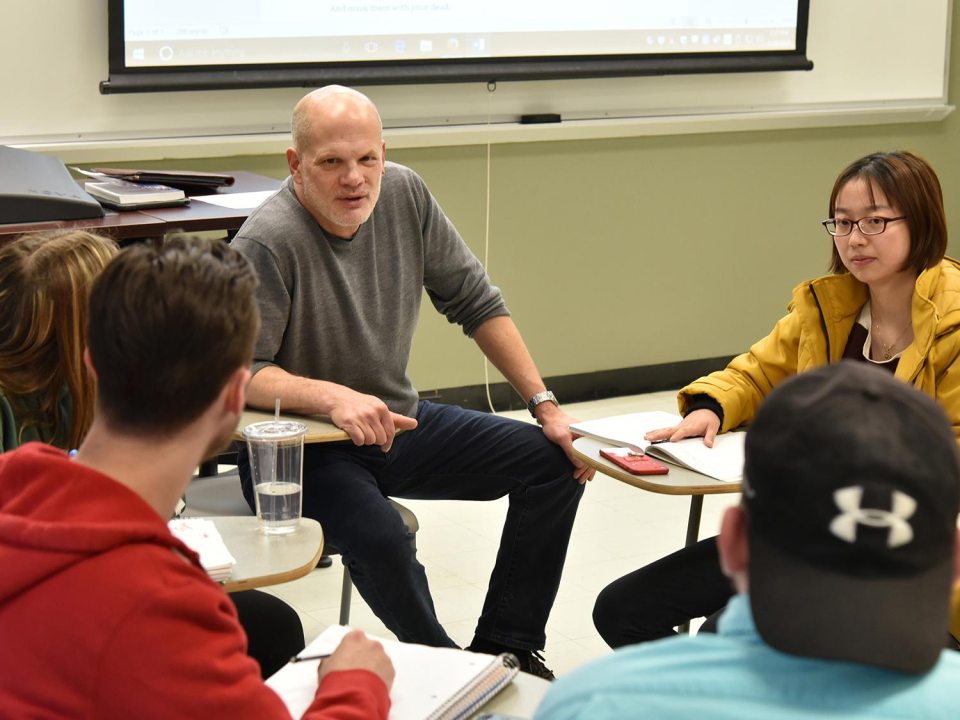 Philosophy, Politics, and Economics (PPE)
The Philosophy, Politics, and Economics program provides students a unique opportunity to study the three disciplines that together constitute our knowledge of how best to form and guide social and political policy.
The program has a core that requires the student to develop an understanding of, and ability to apply, the fundamentals of each of the constituting disciplines. Then, the student narrows focus to complete additional and more advanced work at the intersection of at least two of these disciplines. Students interested in pursuing careers in law, politics, public service, or any field concerned with developing or interpreting social policy, will find the course of study uniquely beneficial.
BA Philosophy, Politics, and Economics (PPE)
Minors
Logic
Logic is the study of good reasoning. Students pursuing the minor in logic gain skills that are useful in any discipline, but especially helpful for computer science, mathematics, or any discipline where rigorous reasoning is required. Students also study interesting philosophical issues in logic, such as the foundations of mathematics, the limits of reason, and the nature of infinity.
Philosophy