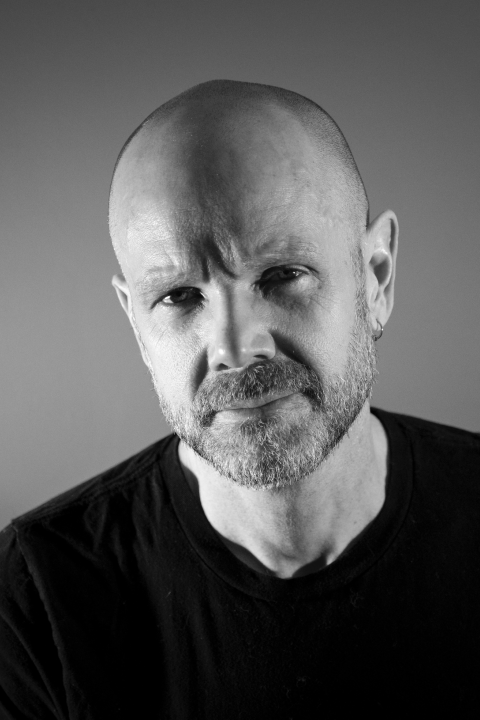 CHAIRPERSON, MUSIC DEPARTMENT
Associate Professor - Music Technology, Composition
MIDI Lab Supervisor, Advanced Music Theory, Electronic Music
Contact Information
Tyler Hall 112
[email protected]
Paul Leary
Office hours
Wed. 1:50-2:45, Thurs. 2:20-3:40
Paul Leary is currently Assistant Professor of Music SUNY Oswego in Oswego, NY where he is teaching electronic music, theory, composition, music business, and popular music.
After earning degrees in music composition at the University of Michigan and the Cleveland Institute of Music, Dr. Leary completed a PhD in composition from Duke University in 2012. His recent video project with CCP Games' EVE Online has been viewed 260,000 times on youtube. His choral music has been performed widely and his electronic music and multi-media work has been featured at over fifty concerts and festivals over the last few years including SEAMUS, Root/Signals Festival, The Florida State New Music Festival, the New York City Electro Acoustic Music Festival, The Electro Acoustic Barn Dance Festival, and Electronic Music Midwest.
In addition to composing and teaching, Paul is a professional orchestrator and arranger and was principle orchestrator of the ASCAP award winning Contemporary Youth Orchestra for ten years, orchestrating over a hundred works of jazz, hip-hop, popular, Broadway, and classical music. He has orchestrated and arranged for various pop artists including Pat Benatar, Graham Nash, and Jon Anderson, as well as music by percussionist Valerie Naranjo and pianist Michael Garson. Some of these orchestrations have been featured on VH1, PBS, and HDNet internationally as well as released on CD and DVD. His works are published by Bachovich Music Publications. Paul builds midi controllers in his wood shop and plays the Shakuhachi flute.
Performances and exhibitions
Please feel free to check out these compositions:
Empires of EVE: The Siege of C-J6MT
Larger Than Us (uses NASA imagery)
Education
Duke University ~ Durham, North Carolina
PhD Music Composition, May 2012
Works: "Cries of Revelation", SATB chorus, Piano, String Orchestra, Horn, & 6 Channel Electronics
"Song of the Morrígan" for Chamber Orchestra
"Fragments of a Dream" for 5.1 electronics
Dissertation Article: "In The End, It Doesn't Even Matter: Timbre, Motive, and Tonality in Linkin Park's A Thousand Suns"
Dissertation Committee: Stephen Jaffe, Chair, Scott Lindroth, Lawrence Grossberg (UNC), Kerry McCarthy, Philip Rupprecht
---
Duke University ~ Durham, North Carolina
Master of Music, Composition, May 2008
---
Cleveland Institute of Music ~ Cleveland, Ohio
Master of Music, Composition, May 2002
Thesis: Solstice for Orchestra
Principal Teacher: Margaret Brouwer
---
The University of Michigan ~ Ann Arbor, Michigan
Bachelor of Music, Composition, April 1999
Principal Teachers: William Albright, Michael Daugherty, Eric Santos
---
Classes Taught
Coordinator of MIDI Lab
MUS 206, Songwriting, Composition, Electronic Music