Getting enough sleep is not a luxury—it's something people need for good health.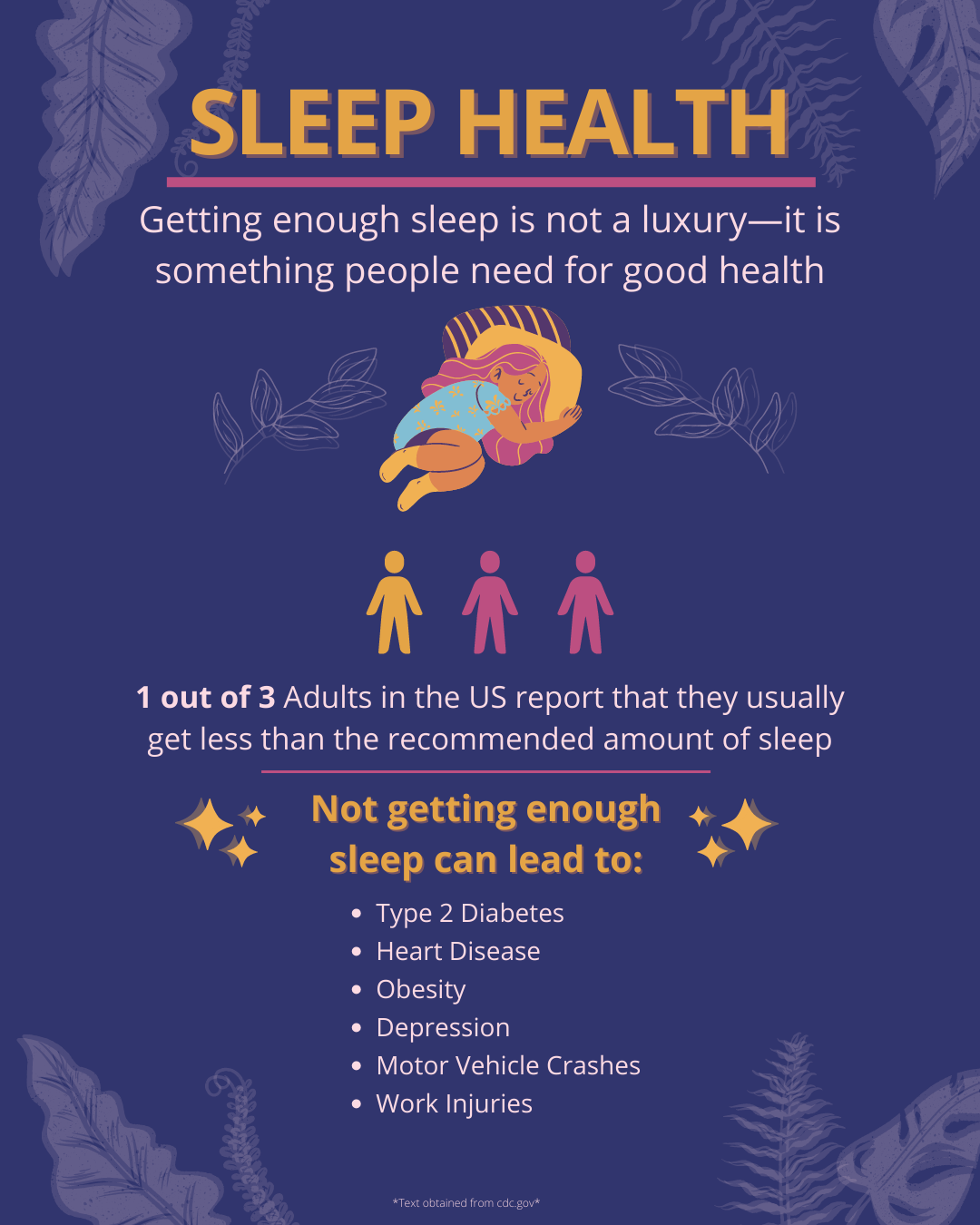 According to the Centers for Disease Control and Prevention, about a third of adults in the United States don't get the recommended amount of sleep. Lack of sleep can lead to:
type 2 diabetes
heart disease
obesity
depression
motor vehicle crashes
work injuries
Sleep disorders can increase the risk of health problems. Fortunately, these disorders can be diagnosed and treated.