There are three College Stores located on campus: Bookland, Marano Campus Center Store, and Supplies in Lanigan. Each store provides unique products and services to our campus community. Oswego apparel and logo items are available online.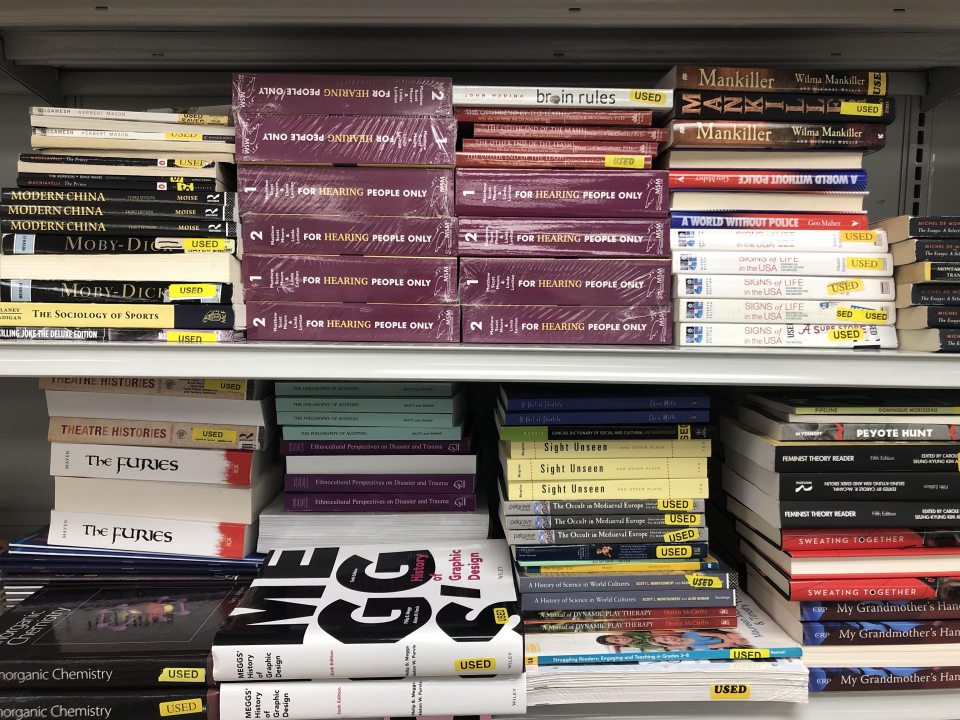 Course Materials
Fall Semester Hours: ***Textbook pickup is @ 103a Lanigan***
Week of November 20: Monday & Tuesday, from 8:30am to 3:30pm. Closed the remainder of the week for Thanksgiving Break
Monday to Thursday, from 9:30am to 4:30pm.
Friday, from 9:30pm to 3:30pm.
Sell Back Your Textbooks
When: Fall 2023
Where: Lake Effect Cafe, Penfield Library
Student ID or Driver's license required!
All purchases must be completed through our online bookstore. Pickup online textbook orders at 103A Lanigan. Student ID is required. For questions related to course materials, call 315-312-2260 or email [email protected]