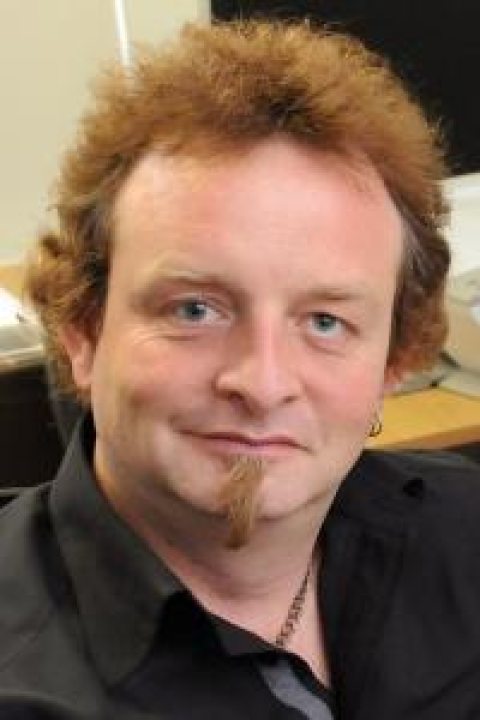 I'm currently employed as the Director of the Human-Computer Interaction Masters level programs in the Computer Science Department at the State University of New York, based in Oswego.

For the last few years I worked as Associate Professor of Computer Games and Digital Media, in the School of Creative Media at RMIT University in Melbourne, Australia. I also worked for a year as Director of Virtual Simulation undertaking consultancy for Laurentian University in Canada. Previous to this I was a lecturer in the prestigeous Mixed Reality Laboratory in the School of Computer Science and IT at the University of Nottingham in the UK.

I also remain a director of Aims Solutions Ltd., a company providing computer graphics visualisation services and virtual reality based products to a wide range of public and private sector organizations in the UK. Information on recent commercial projects can be found here.

I have been involved in developing virtual reconstructions and simulation technology for nearly 20 years. My research is principally concerned with representation and understanding of visual information in a range of commercial, industrial and legal environments. I have also been used as an expert witness in courts all over the world and have worked on many high profile cases.
Research
I have been involved in research examining the use of digital evidence in courtrooms, particularly virtual reconstructions, for many years. Much of my academic research in the forensic area has concentrated on the investigation of the prejudicial effect of digital evidence, validation and verification procedures, admissibility of digital evidence and the mathematical uncertainty concerned with digital evidence.
This work has covered a wide range of forensic visualisation from computational fluid dynamics models to blood spatter patterns at crime scenes, from road traffic accident reconstruction to post-mortem pathology visualisation.
A significant amount of my research work is also based around developing virtual reality based training environments. I believe in the virtues of these interactive environments over some of the more traditional teaching and training methods. The interactive applications developed range from chemical plants to crime scenes and from office evironments to driving simulators.
Special interests:
forensic reconstruction
training/education using virtual simulators
human-computer interaction
facial reconstruction
biometrics
user perception of digital media
fire juggling
Publications
March, J., Schofield, D., Evison, M. and Woodford, N., Three-Dimensional Computer Visualisation of Forensic Pathology Data, American Journal of Forensic Medicine and Pathology, Volume 25, Number 1, pp 60-70, March 2004.
Schofield, D. and Cox, C., The Use of Computer Graphics for Percentage View Analysis, Journal of Environmental Management, Vol. 76, Number 4, pp 342-354, 2005.
Leader, L. and Schofield, D., Madness in the Method? Potential Pitfalls in Handling Expert Evidence, Journal of Personal Injury Law, Vol. 06, No. 1, pp 68 – 86, March 2006.
Lester, E., Schofield, D. and Chapman, P., The Interaction of Engineering 'Types': A Study of Group Dynamics and Its Relationship to Self and Peer Assessment During Computer-Based Exercises. Engineering Education: The Journal of the Higher Education Academy Engineering Subject Centre, Volume 1, Number 1, pp 39-49, 2006.
Schofield, D., Animating Evidence: Computer Games Technology in the Courtroom, Journal of Information Law and Technology, 2009(1), May 2009.
Schofield, D., Graphical Evidence: Forensic Animations and Virtual Reconstructions, Journal of the Australia and New Zealand Forensic Science Society, Volume 41, Number 2, July 2009, 1-15.
Drury, J., Cocking, C., Reicher, S., Burton, A., Schofield, D., Hardwick, A., Graham, D. and Langston, P., Co-operation versus Competition in a Mass Emergency Evacuation: A New Laboratory Simulation and a New Theoretical Model, Journal of Behaviour Research Methods, Volume 41, Number 3, September 2009, 957-970.