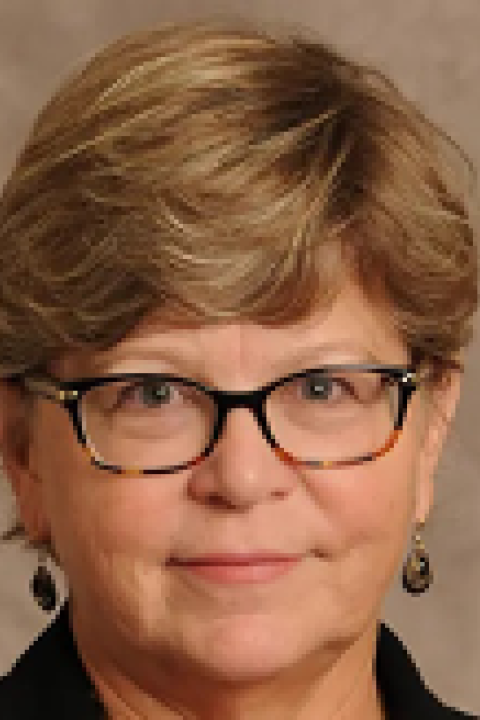 Dr. Karen Olmstead was appointed Provost and Senior Vice President of Academic Affairs at Salisbury University in December, 2018 after serving as interim Provost. As provost, she oversees the University's four endowed schools, the College of Health & Human Services, the Clarke Honors College, University Libraries, Center for International Education, Registrar and Graduate Studies & Research. She is also responsible for academic programs, policy and budgeting; curriculum; faculty appointment, tenure, promotion and development; student advising and support; assessment; instructional technology; accreditation; and University outreach including Cultural Affairs, the Ward Museum of Wildfowl Art, the Bosserman Center for Conflict Resolution and Delmarva Public Radio.
Dr. Olmstead previously served as Dean of the Henson School of Science & Technology at SU where she had responsibility for STEM and several healthcare-related programs. Before coming to SU in 2008, Olmstead held several leadership positions at The University of South Dakota (USD) including Associate VPAA & Graduate Dean, Director of University Honors & Undergraduate Academic Programs, and Chair of Biology.
An ecologist by training, Olmstead has published many articles in refereed journals, given more than 50 conference and invited talks, and won more than $7M in support of initiatives ranging from workforce development to civic engagement. Her work has been recognized by several awards including USD's Professor of the Year, the University of Delaware's Presidential Citation for Outstanding Achievement, and Leadership Maryland's Inaugural Gold Certificate Award which recognizes individuals and organizations for specific, significant leadership accomplishments in the fields of business, education, government, and the non-profit sector, and reflective of the LMD mission.
Dr. Olmstead received her Ph.D. in Entomology from the University of Maryland and her B.S. and M.S. from the University of Delaware. She and her husband Brian live in Salisbury and have two adult children.