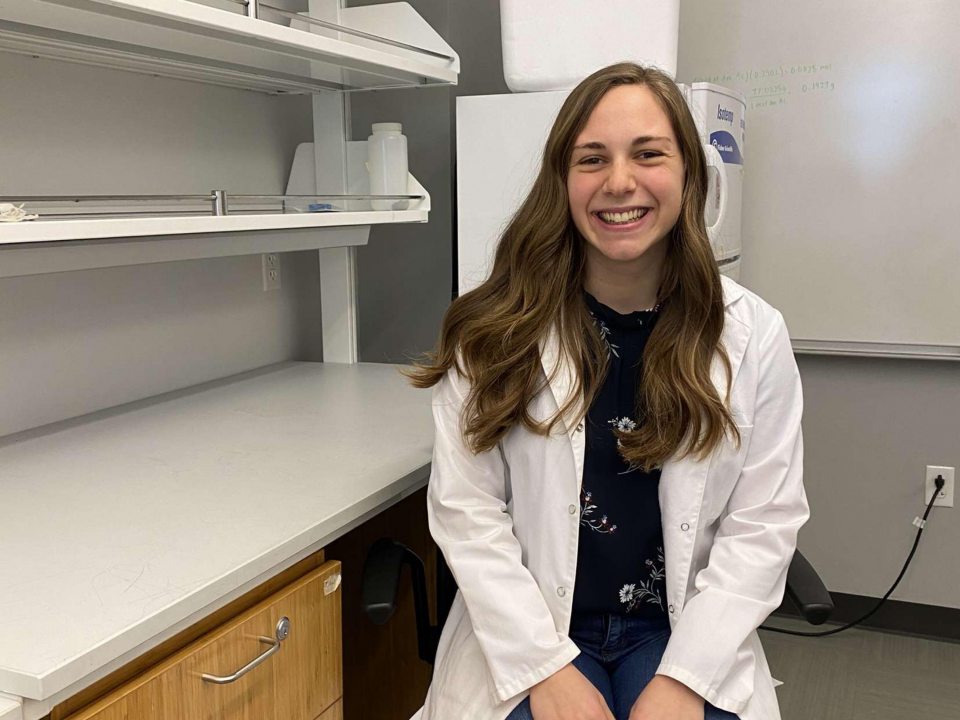 Class of 2021Chemistry major
Maslin's educational path will continue at Penn State University, where she will begin working on her master's degree in forensic science. Upon completing that program, Malsin wishes to start a career as either a drug analyst or toxicologist.
"From there, I hope to find a job in a state or federal laboratory as a drug analyst or toxicologist," Maslin said.
Getting into this competitive Penn State program can prove challenging for even the best student. However, Maslin said that her acceptance was primarily due to the vast amounts of research and internships she completed at Oswego.
"Without a doubt, all of the opportunities to do research were something that made it possible for me to be accepted into graduate school," said Maslin. "I participated in two research projects and an internship over the semesters and two summers."
Maslin also took on a leadership role in Oswego's popular Chemistry Club.
According to Maslin, making it to graduation day would not have been possible without the consistent help and dedication provided by the SUNY Oswego faculty.
"Each of the professors that I have had, especially in the chemistry department, have been the most caring and passionate people I have met," said Maslin. "There are more ways than I can say that these people helped prepare me for the future."
In addition to her academic accomplishments, Maslin worked closely with the women's soccer team as a student assistant for the last four years.
"The opportunities while working with the Oswego women's soccer team helped me to grow as a person and find my confidence as a leader," Maslin said.