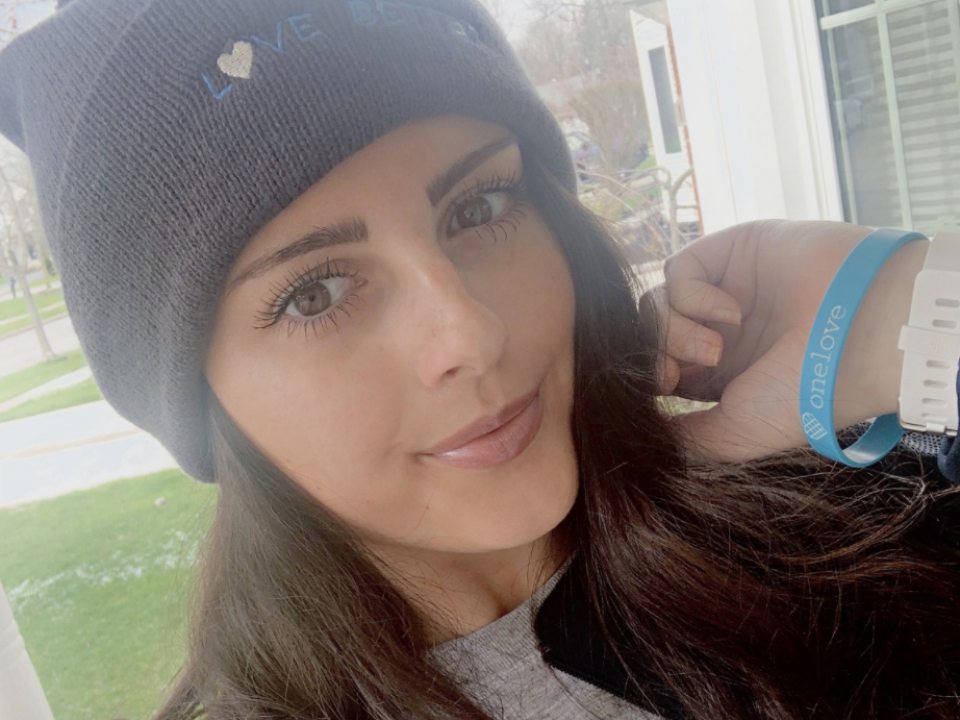 Class of 2021Studio Art BFA major
After an award-winning undergraduate experience to earn a bachelor of fine arts, McCarthy will focus on cultivating the next generation of artists as she enters the Oswego master's in art teaching program.
McCarthy said she "found such a home within the department of art and design and overall campus life at SUNY Oswego," with activities including serving as The Oswegonian's creative director, graphic designer for the college's Title IX efforts and as director of graphic design for SUNY Oswego's Women's Center.
In addition to numerous campus art honors -- including winning the Al Bremmer award three times, as well as the Robert Sullins Studio Award and Kathy Budd Emerging Artist Award -- McCarthy had her painting "Colored Subconscious" selected as one of only 12 works from across 64 SUNY schools for a two-year display at the SUNY Global Center in Manhattan.
"This was an incredible, as I was the first Oswego undergraduate student to receive this honor," McCarthy said.
She also had an abstract piece titled "Outburst" selected for "Abstraction from the Permanent Collection," a spring 2021 exhibition in Tyler Art Gallery. This piece "explores density and the illusion of three dimensionality within a two dimensional surface," McCarthy said. "It contains bright, bold colors and many intricate line systems weaving in and out of a variety of shapes."
For McCarthy, the opportunity to create, connect and make a difference has marked a successful undergraduate experience.
"I genuinely have loved and appreciated every moment spent within Oswego's art program," McCarthy said. "The caring faculty and unique experiences are truly the reason that I have grown so much as a person and artist through the past four years. I have developed mentor relationships with faculty that will last a lifetime, and technical art skills that will prepare me for any art teaching job that I am placed into."