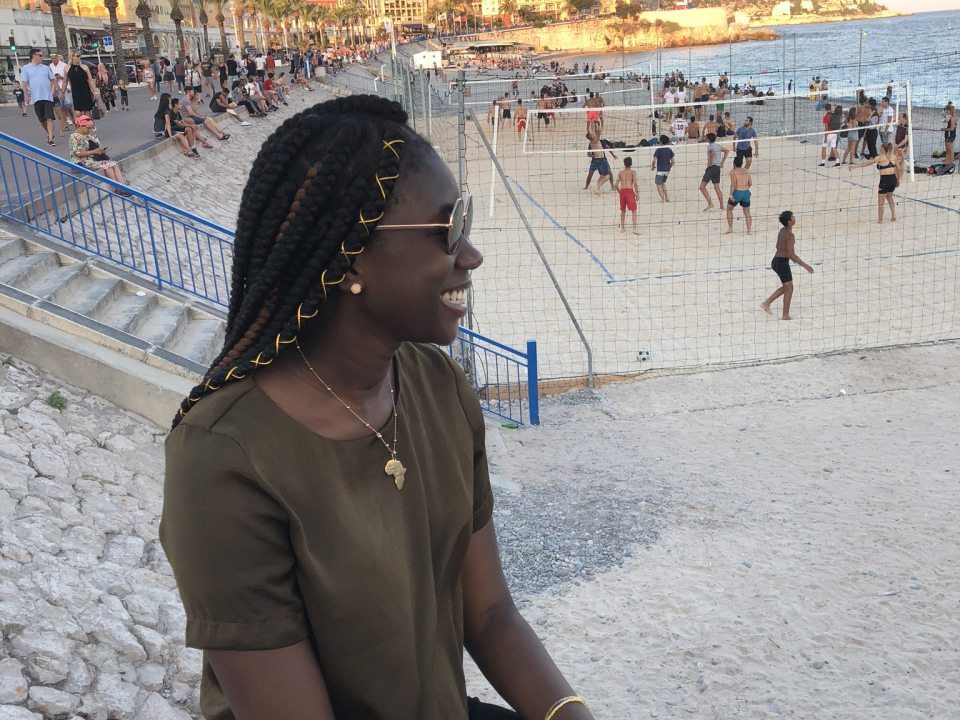 Class of 2021Wellness Management major
Gaye looks forward to continuing to make a difference by furthering her education in a physician assistant program, and will continue working at Mount Sinai Hospital in New York City.
After accomplishing so much during her time with Oswego, Gaye looks forward to continuing to make a difference by continuing her education in physician assistant program. While she hasn't selected the college she will complete this degree in, she will continue working at Mount Sinai Hospital in New York City.
Gaye received the Norman R. McConney Jr. Award for Student Excellence, recognizing ability to overcome obstacles to achieve success, from SUNY recognizing the accomplishments of students in the Educational Opportunity Program. Her favorite accomplishments include studying abroad, attending the Study Abroad Diversity conference in Boston, earning the Olive Brannan Spargo '31 Leadership Scholarship and Hubert B. Smith Diversity Scholarship, and serving as director of correspondence for the African Student Organization.
"Having the opportunity to study abroad twice and having the opportunity to represent SUNY Oswego in Boston through the International Education Office was an honor," Gaye said. "Both events have made a huge impact in life and the way I view people all around the world."
As part of the African Student Organization, Gaye planned a SUNY-wide conference with other colleges, and "the opportunity to educate other students on campus about the misconceptions of Africa and organizing fashion shows, trips and conferences was another accomplishment," Gaye noted.
"Through SUNY Oswego I was able to immerse myself in different cultures, learn a new language and help many individuals find their way through college," Gaye said. "Getting involved in and outside of the Oswego community taught me that there is more to life than just a GPA. Although I was able to manage being on the Dean's list and the Presidents throughout my four years of college, I learned I wanted to help people. Building a strong connection with someone is way more powerful and meanfuling than just graduating with honors."
Gaye learned about the value of networking and making connections as a Peer Academic Coach, Study Abroad Diversity Mentor, assistant in the Office of Learning Services and as a research assistant.
"Overall, Oswego has taught me education can lead to many opportunities, but building a strong connection and helping others is the key to opening the door," Gaye said.