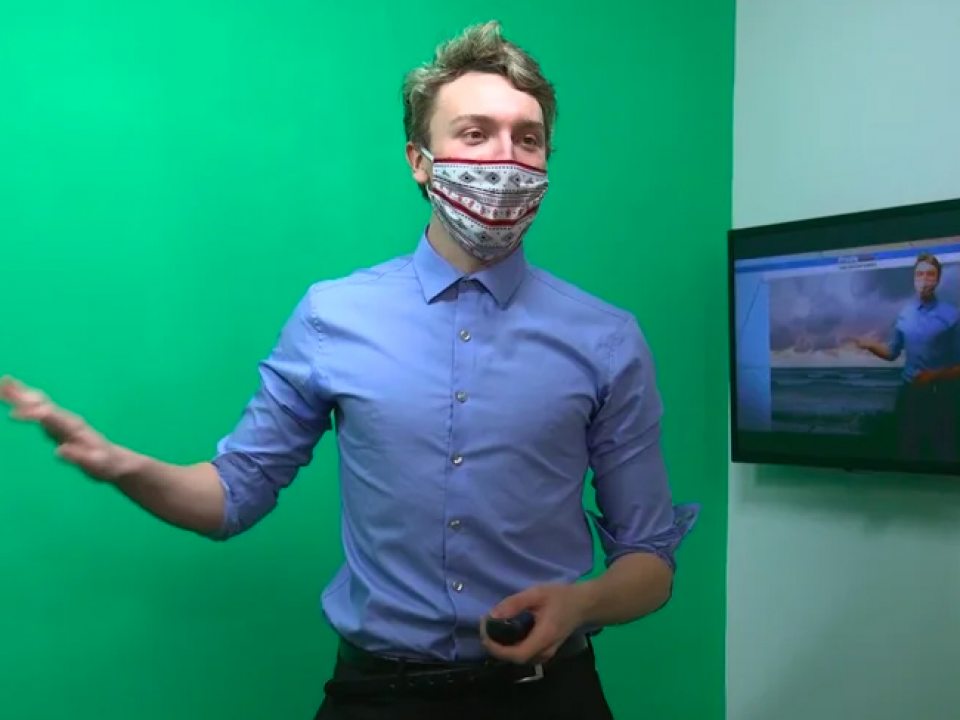 Class of 2021Meteorology major
Maslowski will continue giving weather reports for a new audience while working on his award-winning business idea, SWTRS (Severe Weather Threat Response System).
After a successful run as chief meteorologist for WTOP-10 TV, Maslowski will move to Utica to work as meteorologist/multimedia journalist for WUTR.
"Meeting so many wonderful people and being able to participate in so many clubs and organizations has been an amazing experience," Maslowski said. "Being elected chief meteorologist for WTOP-10, captain of the NCAA men's tennis team and winning the Launch It competition are some of my most proud accomplishments."
His SWTRS app won the Launch It student entrepreneurship contest on campus and earned first place in the emergency and first responder category of the CNY Competes regional competition, which means the concept advances to the statewide New York Business Plan Competition. Maslowski said the free app "will get crucial information, safety precautions and tips" related to severe weather to consumers by combining several layers of data into a format that is easy to interpret and use for any consumer.
Maslowski's time with WTOP-10 "by far has provided the best preparation for my current job," Maslowski said. "It has helped me immensely in getting real-world experience and producers from news stations across the country have complimented my skill in presenting forecasts which would have never been possible without the help of WTOP-10."
Consistently a President's List student, Maslowski has benefited greatly from the faculty and resources in Oswego's well-known meteorology program.
"The meteorology department here at SUNY Oswego has helped immensely in my forecasting skill and accuracy," Maslowski said. "They are very supportive of their students and strive to help their students grow. I would not be where I am today without the meteorology department here at SUNY Oswego and all of the wonderful people and organizations that have been there every step of the way."