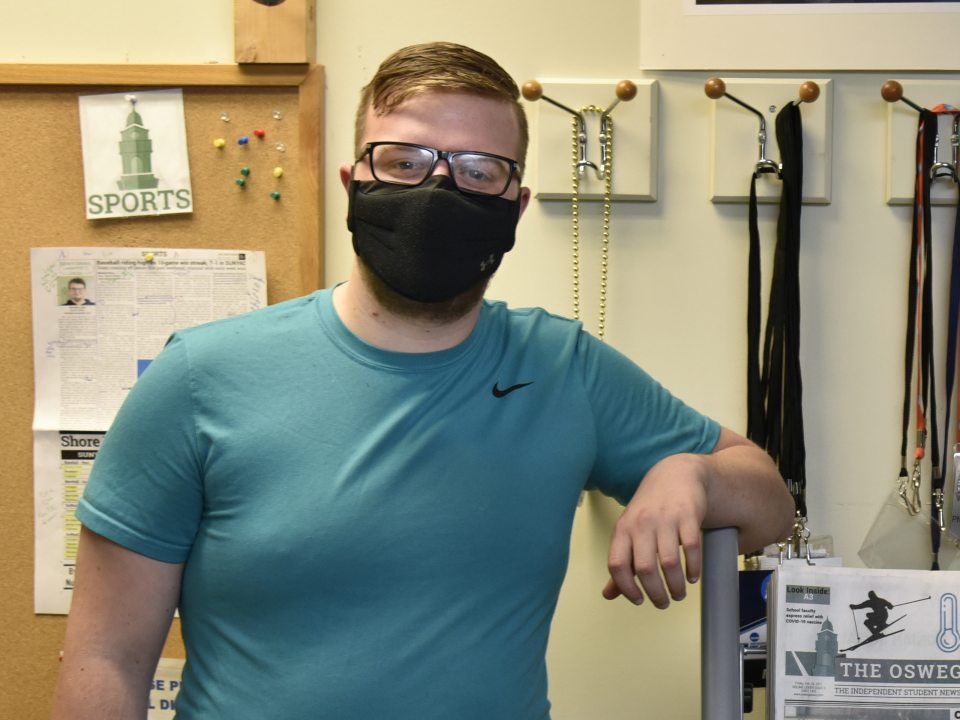 Class of 2021Journalism major
After a successful run with The Oswegonian, including serving as editor-in-chief, Grieco will stay in the journalism business as a sports reporter for The Palladium-Times, an Oswego-based daily newspaper and website.
At the Palladium-Times, Grieco will covering four local high schools within the Oswego County; Oswego, Hannibal, Fulton, and Mexico, as well as continuing his previous coverage of Oswego State athletics, which is special to him.
In addition to his achievements with The Oswegonian, Grieco earned the honor of Most Outstanding Senior within the communications studies department. He also served as co-director of the 2019 Lewis B. O'Donnell media summit, which convenes an all-star panel to discuss a timely media topic.
The countless experiences that Grieco received while covering sports while at Oswego are ones that molded him into the polished reporter that he is today -- such as beat writing for the men's hockey team for The Oswegonian or being able to work with the Oswego State ACHA men's club hockey team, where he initiated their live stream broadcasts from the ground up.
The years put into writing for The Oswegonian, according to Greico allowed him to make impressive strides in reporting and editing.
"I think obviously The Oswegonian is the root of everything that I've learned to help me succeed both in the classroom and with any potential job I will have moving forward," Grieco said.
Student media, in general, gives you the opportunity to "learn while doing," he said. Through his participation in his internships and extensive work in the student media, Grieco gained the opportunity to grow and learn more than what could be taught in a traditional classroom.
"Overall, at Oswego, you can dip your toes in everything which prepares me for whatever comes next," Grieco said. "The community that Oswego fosters, allows anyone and everyone to join whatever club they want, and prepares students for the best."