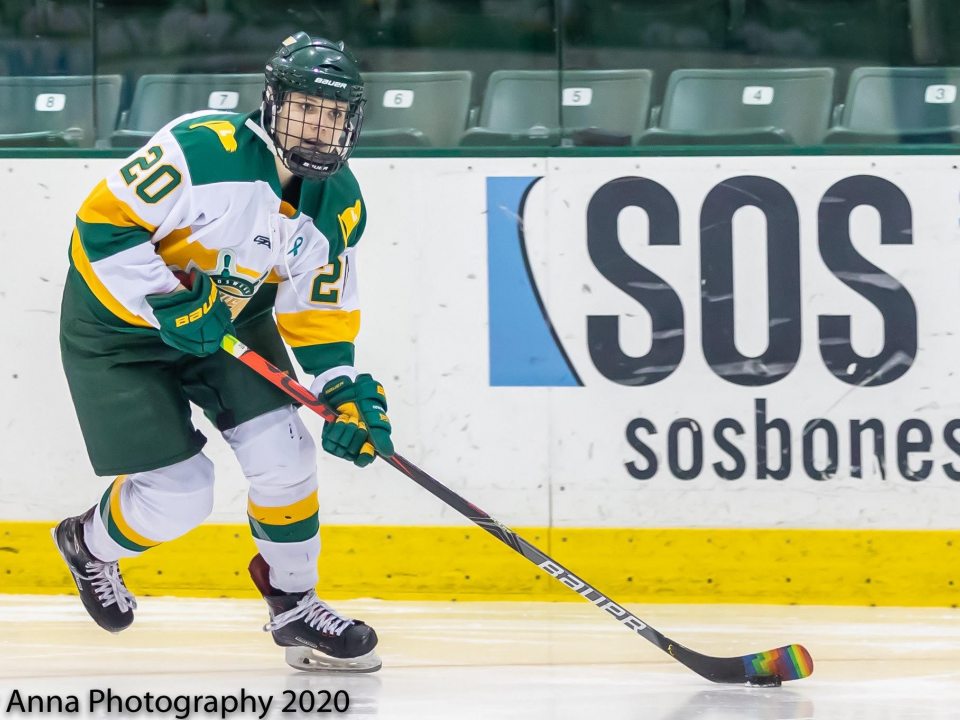 Class of 2021Human Resource Management major
After graduating in May 2021, McAleer will return to Oswego in the fall semester in order to begin working on her master's in business administration.
Since arriving at Oswego, McAleer has been a part of the Laker women's hockey team. Due to her academic success as a student-athlete, each year, McAleer made the State University of New York Athletic Conference (SUNYAC) Commissioner's Academic Honor Roll.
"My favorite accomplishments from my Oswego years would have to be being a part of the women's hockey team all four years," she said.
Through her participation in Laker sports, McAleer grew into becoming a more polished person, learning skills that couldn't have been learned within a classroom or without participating in a team sport.
"The things outside of the classroom that helped me to succeed with my future steps were my teammates and coaches who pushed me to better myself not just on the ice but also off by showing me teamwork, accountability and leadership skills," McAleer said.
Inside the classroom, McAleer excelled while gaining important skills that will be valuable in pursuing her MBA and obtaining a career in human resources.
Being able to achieve those various accomplishments and add to her abilities would not have been possible without the dedication of various Oswego staff members and professors.
"The things inside the classrooms that helped me to succeed with my future steps were the faculty members who helped me to learn and participate in hands-on projects that gave me the tools needed for me to be successful in the field of human resources," McAleer said.