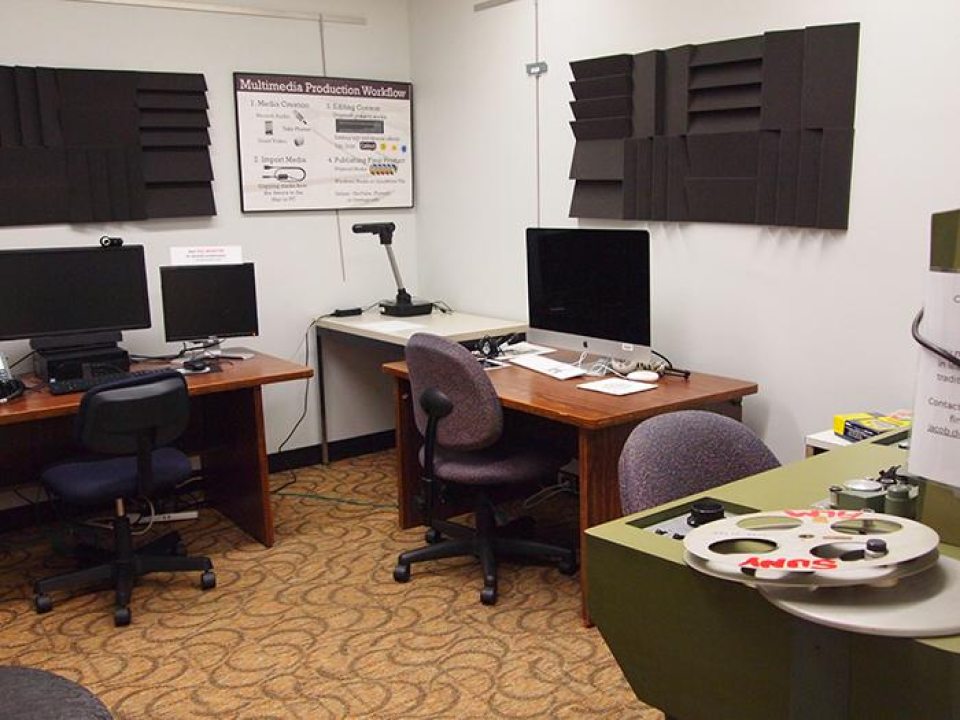 How many? 2 rooms
Reservable? Yes
Location:
Room 208: 2nd floor, facing Lake Ontario
Room 210: 2nd floor, facing Marano (near the 2nd floor classroom)
Description: The Multimedia Production Rooms have hardware (a Mac, a PC, webcam, headphones / microphones, etc.) and software (Adobe Creative Cloud, Camtasia, etc.) to assist you in creating quality audio and video projects. These rooms also have soundproofing!