Tickets are available on campus at multiple box offices however note if it's the day of the event, sell-outs are possible. We encourage audiences to buy tickets early to ensure you have a seat. Tickets can also be purchased by phone at 315-312-2141 at the Tyler Box Office or the Campus Center Box Office 315-312-3073.
Group tickets are available for many of the performing arts shows, find out more about tickets or call Tyler Box Office or call Tyler Box Office at 315-312-2141.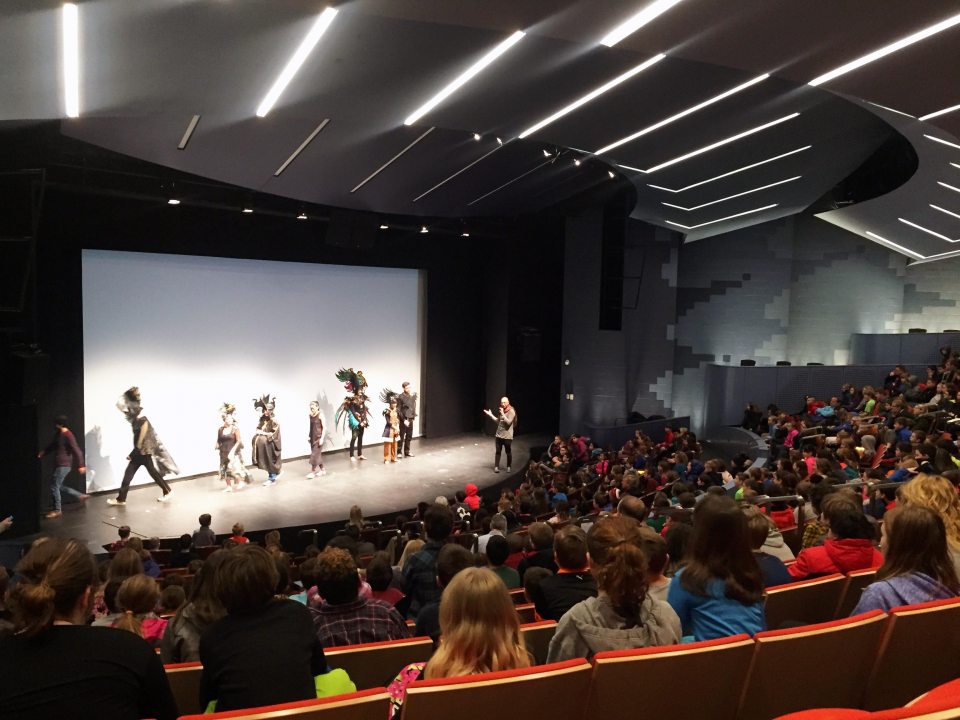 Bridges Arts Ticket Program
The Bridges Arts Ticket Program connects the classroom and the performance hall by encouraging faculty to designate ticketed performing arts events on campus as part of their course requirements. A special fund, administered by Artswego, covers admission fees for students attending a performance as part of their academic work. Please make your requests judiciously and early, since funds for each academic year are very limited. Faculty members are asked to limit their requests to one per semester.
To take advantage of this program, faculty should submit a written request to Julie Pretzat, Dean of the School of Communications and the Arts, briefly indicating the academic connection between the course and the requested performance.
If the request is approved, instructors will need to forward their class list to the box office a minimum of 7 business days prior to the event. Students will receive their ticket electronically for presentation at the door to the event venue.
The instructor will also receive a complimentary ticket, emailed upon receipt of the class list.